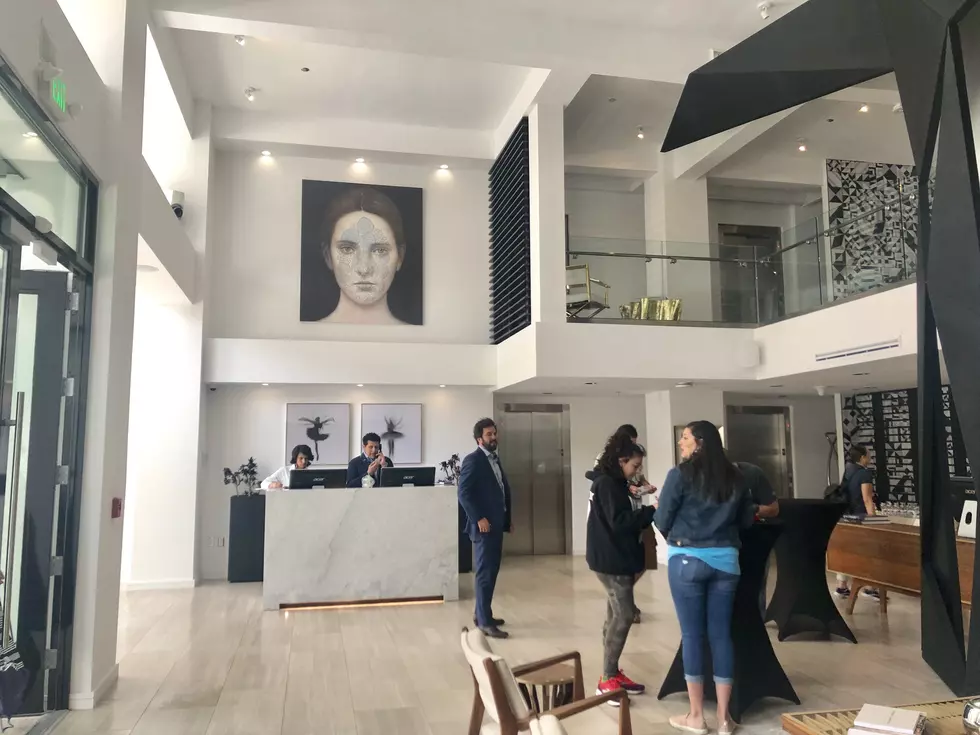 Here's Your Chance To Tour Downtown El Paso Hotels
Patricia Martinez
Downtown El Paso has a lot of lovely buildings. We have a number of Trost designed buildings that are over a century old and we have new buildings that fit in with the historic atmosphere in the center of the city. For a few years, the El Paso Downtown Management District has been hosting walking tours of downtown apartment buildings and hotels but when COVID hit they had to put those tours on hold. Because COVID numbers are dropping in El Paso, El Paso Downtown Management District officials say they will be bringing back the hotel tour.
HISTORIC AND NEW HOTELS FEATURED
On Saturday, April 2 from 11a.m. - 4p.m., you can get a literal map of the Downtown Hotel Tour and then visit the hotels on the tour at your their own pace. You'll be able to sample a variety of food at each stop, and win prizes.
HOTELS ON THE MAP
- Aloft El Paso Downtown, 303 Texas Avenue
- Stanton House, 209 N Stanton Street
- Hotel Indigo El Paso Downtown, 325 N Kansas Street
- Plaza Hotel Pioneer Park, 106 W Mills Avenue
- Gardner Hotel, 311 E. Franklin Avenue
- Hotel Paso Del Norte, Autograph Collection-10 Henry Trost Ct
- DoubleTree by Hilton El Paso Downtown, 600 N El Paso Street
- Courtyard El Paso Downtown/Convention Center, 610 N Santa Fe Street
TICKET PRICES
You can get Early Bird tickets for $10 now through March 20. After that the cost goes up to $15 until April 1. You'll have to pick up your tickets before you can start the tour. Click here for more information and get ready to be wowed by how gorgeous our downtown hotels are.
Pac-Man Facts: 40 Easily Digestible Bits of Arcade-Game History
From his arcade-game fame to his own TV show and appearances on all kinds of collectibles, a look back at Pac-Man.