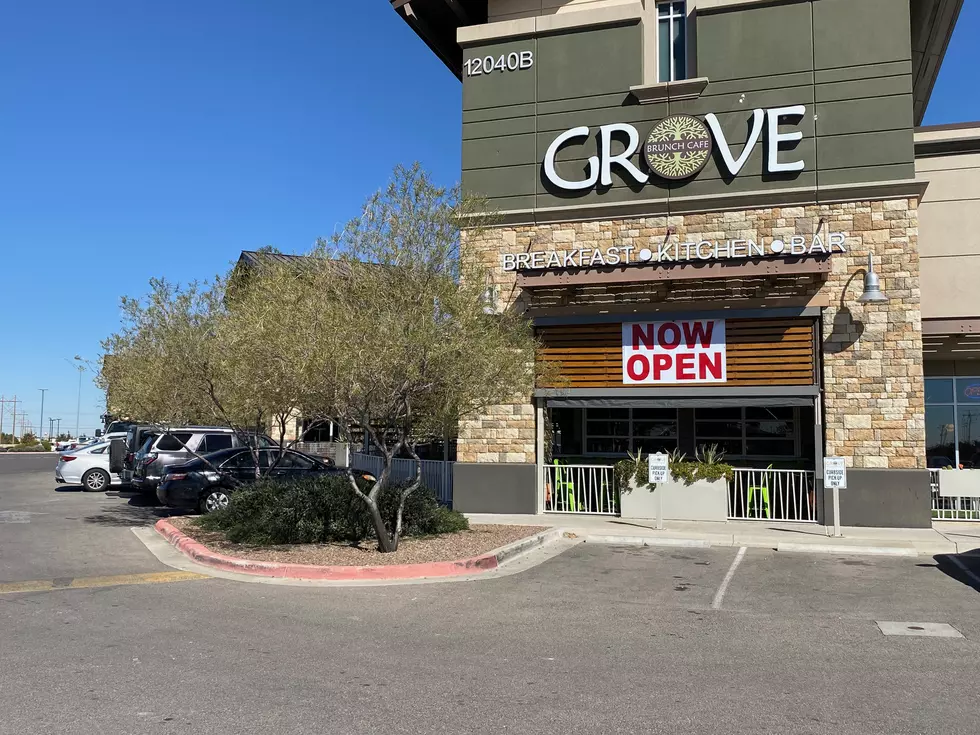 Grove Brunch Cafe Opens Its Second Location in Far East El Paso
Iris Lopez
So if you're an Eastsider like me that loves a good brunch spot then hopefully this news excites you as much as it excited me!
Grove Brunch Cafe has officially opened their second location in far east El Paso!
"We are finally here! Thank you for your patience and support," read a post shared to the cafe's Instagram page.
Grove Brunch Cafe's first location is located in El Paso's far west side of town, 7470 Cimarron Market, Building 7 Suite 200.
The new location, which is located at 12040 Zaragoza St. Suite B, allows for more locals in east El Paso to enjoy their tasty brunch and delicious drink menu.
The new location is perfect for people who love having brunch outdoors as it has an outdoor area with tables and an option to eat at the bar.
Although Grove is known for some pretty amazing brunch food, they also serve a variety of other food for lunch and dinner.
My first visit to Grove was for a date night with a girlfriend and I was not disappointed!
From the food to the delicious margaritas, overall I had a positive experience so I am excited that the brunch spot will be heading to my side of town.
Grove Brunch Restaurant East
Best Waffles in El Paso