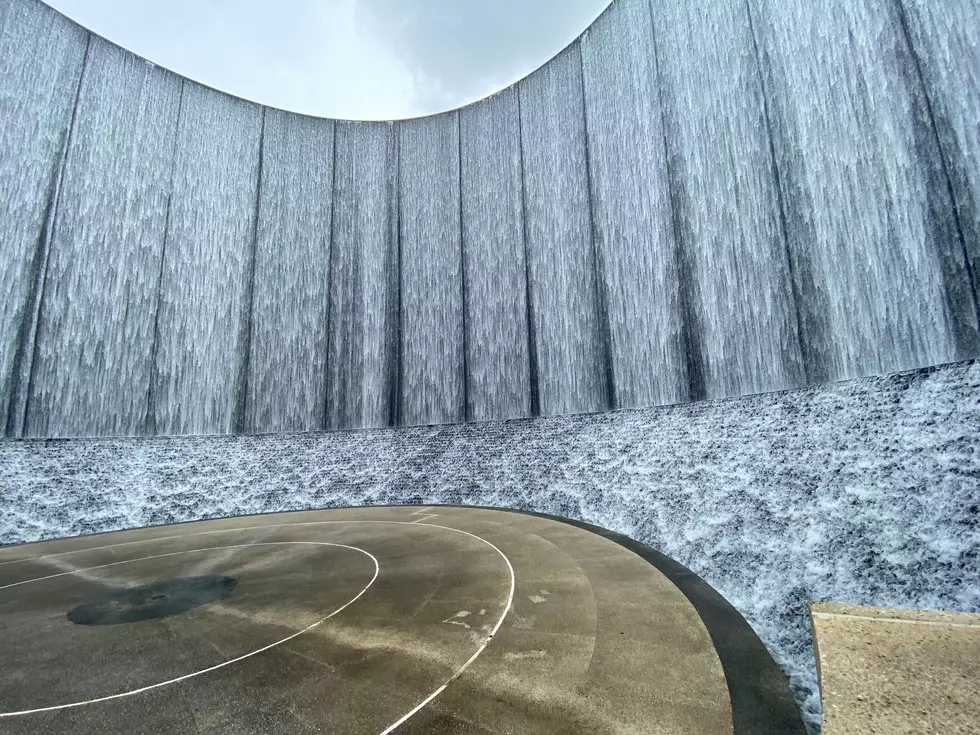 Gorgeous! Ever Seen A Waterwall? Check Out The Popular Attraction In This Texas City
Photo by Chad Kirchoff on Unsplash
I am quite familiar with the band Oasis' song Wonderwall, but yesterday while scrolling through TikTok, I knew nothing of a 'waterwall.' Even better? It is here in Texas, and it is magnificent. That is the only word that I can think of to describe it. It is similar to a waterfall, one could say, but it does not flow into a river or stream. It is simply, as it is called, waterwall.
Waterwall Park is one of Houston's most beloved, iconic landmarks. Located in Gerald D. Hines Waterfall Park, this 64-foot waterwall is the most popular attraction in Houston, Texas.
WHERE IS HOUSTON'S WATERWALL LOCATED?
Next time you find yourself in H-town, make plans to visit this gorgeous fountain, located near The Galleria at 2800 Post Oak Blvd. I have never visited nor seen this in person but judging from the TikTok and Youtube videos; I can only imagine the photo ops with this as the backdrop.
I would imagine many a family, graduation, any sort of celebration photo have been taken here, especially marriage proposals. It is too beautiful not to. Plus, being within walking distance from The Galleria, it would be perfect for taking a romantic stroll with your beloved.
According to Wikipedia,
the waterwall and the surrounding land were purchased by the Uptown Houston Tax Increment Reinvestment Zone, a non-profit local government corporation, in 2008 to ensure the long term preservation of the waterwall and park. The fountain currently operates between 10 am and 9 pm.
Find out more about Houston's Waterwall on uptown-houston.com.
Experience YouTube video of Houston's popular Waterwall at night: