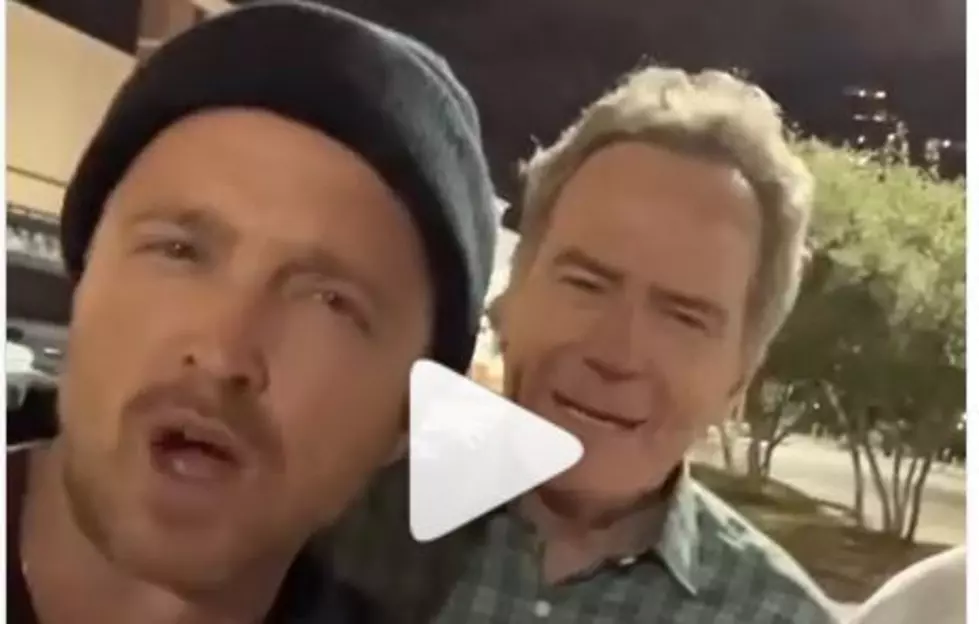 Funny Virial Video of Aaron Paul and Bryan Cranston Can't Believe Man has Never Seen Breaking Bad
Aaron and Bryan Viral Video
Aaron Paul is an Idaho icon. He grew up in Emmett and still resides in the gem state most of the time in a beautiful place in McCall. Check out Aaron's gorgeous Idaho home...
Inside of Aaron Paul's Million Dollar Boise Home
You know him best as Jesse Pinkman from the hit series "Breaking Bad" and in Boise, you know he's one of the biggest stars to ever call our city home. Now, the first home that he purchased in Boise, Idaho is on the market and up for sale. By far, this mid-century home is one of the sexiest builds we have ever seen--with access to the pool from nearly every room in the home.
KEEP SCROLLING through the photos below
Aaron and Bryan became close buddies while filming Breaking Bad and still hang out and work on projects together.
In the viral video you can see Aaron and Bryan together in a parking lot with what looks like a Dicks Sporting Goods in the background.
The two seem completely shocked and confused that this guy had never seen Breaking Bad. "What the heck are you into then?" Bryan chimes in with "Anime?!" The video is hilarious. You can tell that the two are good friends, good people with great senses of humor.
Idahoans & Fans Work To Figure Out Where Aaron Paul Lives
When it comes to Idaho celebrities, the list isn't TOO long--at least not compared to much larger states. There are the athletes like Kellen Moore or Kristin Armstrong and of course, there's Aaron Paul. Best known for his role in "Breaking Bad", Aaron Paul is a local guy that is never afraid to show some love back to the Gem State. Recently, an entire forum online sought to track him down...here are just a few of the suggestions.
Celebrities Who Own Property in Idaho
While a few have childhood ties to Idaho many of the following celebrities fell in love with the gem state a little later in life..
10 Celebrities You're Most Likely to Encounter in Idaho
10 More Celebrities You're Most Likely to Run Into in Idaho
A handful of these stars have family with ties to Idaho, while others visit to enjoy all the opportunities Idaho's great outdoors provide!