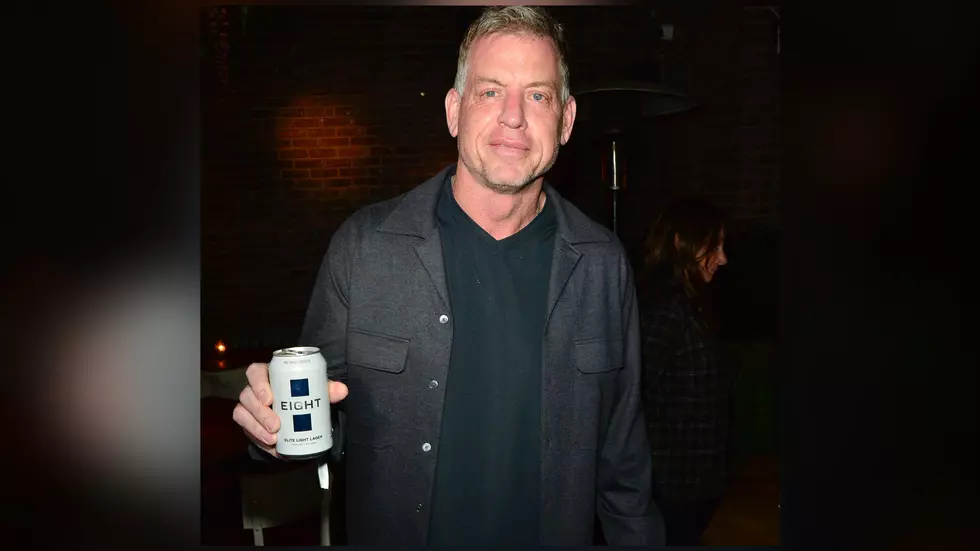 Former Dallas Cowboy Troy Aikman To Visit Three El Paso Bars To Promote New Beer
Courtesy: Getty Images
Dallas Cowboy fans old and new, your chance at meeting Former Dallas Cowboy quarterback Troy Aikman is happening soon!
It was recently announced that Aikman would be in town to promote his new beer, Eight Elite Light Lager.
Aikman will be behind the bar serving his beer to customers at three local bars including Cabo Joes, Headquarters Tap House, and Union Drafthouse Sunland.
Details on whether or not fans will be able to snap a selfie or grab an autograph have not been released, but according to the El Paso Times, a manager at Union Drafthouse said no autographs will be signed at their location.
Aikman's new beer Eight Elite Light Lager was named after the number eight jersey he wore during his time as a quarterback for the Dallas Cowboys.
The NFL analyst launched his beer back in February and it is described as an elite light lager that is brewed with 100% organic grains and only 90 calories and 2.6 grams of carbohydrates, and 4% ABV. 
Back in March, retailers across Texas, including Spec's and 7-eleven stores in the borderland, received six-packs, 12 packs, and 19.2 ounces single-serve cans.
How & When To See Troy Aikman In El Paso:
Cabo Joes, 7942 Gateway East Blvd. at 4 p.m. 

Headquarters Tap House, 2910 Tularosa Ave. at 5 p.m.

Union Drafthouse Sunland, 730 Sunland Park Drive at 6 p.m.
The Sun City Stealth