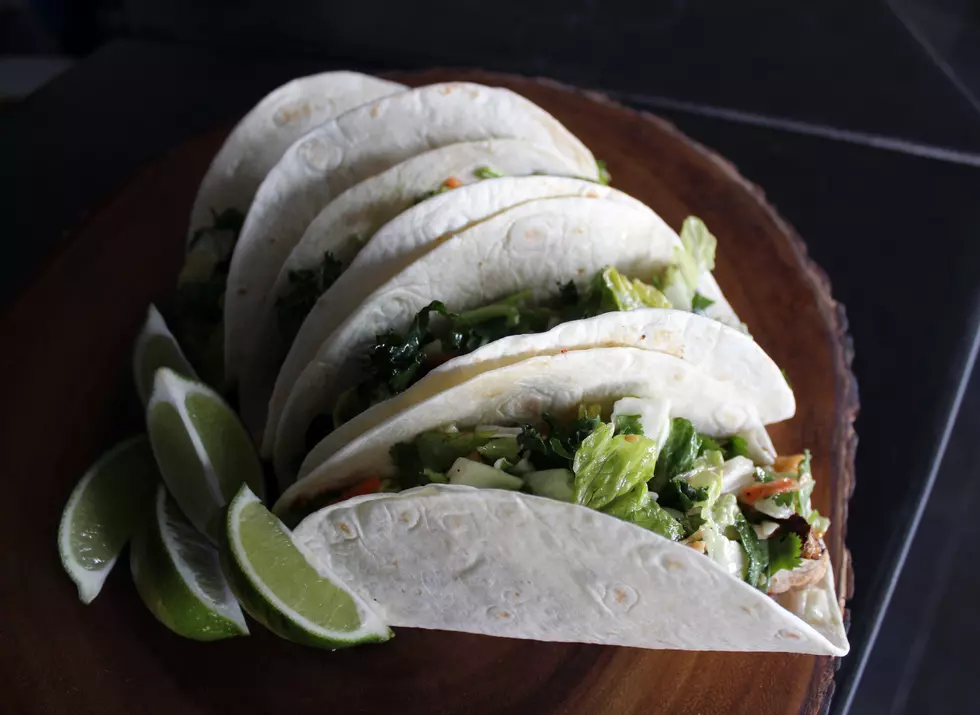 Just a Reminder that Flour Tortillas for Tacos is Just Plain Wrong
Emily Simena via Unsplash
We all know that if it comes in a flour tortilla, it's a burrito right? It's NOT a taco!
While we had Charlie Clark from Charlie Clark Nissan in to talk about is new movie, he mentioned that he's actually from McAllen. Apparently in McAllen there is a taco restaurant called Taco Palenque where Nico said instead of a taco he was handed a burrito! Poor Charlie Clark didn't get what was wrong with that! Here's what the "tacos" at Taco Palenque look like:
Those are totally burritos! Don't get me wrong, they look delicious, and I'm sure they are but should they be called tacos?
Enter your number to get our free mobile app
Taco Cabana is also a culprit in this "taco that is actually a burrito war" because their breakfast tacos, which I do love BTW, I consider little breakfast burritos.
Tortillas are near and dear to my heart mainly because of tacos and burritos. And enchiladas. And flautas. Sometimes a tortilla takes the place of my fork, spoon or plate! But make no mistake, there are two different types of tortillas for each occasion. Flour tortillas are great for burritos. One of my favorite snacks is just a fresh made flour tortilla with butter.
And then there's corn tortillas, which you obviously use for tacos.
Corn tortillas, or tortillas de maiz, are the only ones you should use for tacos! Don't get me wrong, I like when there's a meat in between a fresh flour tortilla, but by then, it's not a taco anymore, it's a burrito! I don't care how small that flour tortilla is, it's not a taco, it's a burrito!
Yes, I am aware that the deeper you go into Texas the more the cuisine changes and according to this Beginner's Guide to Eating Regional Tacos in Texas, flour tortillas are the norm in parts of the Lone Star State. However, I am telling you to not call them tacos when they are clearly burritos in my presence.
10 After Party El Paso Favorites