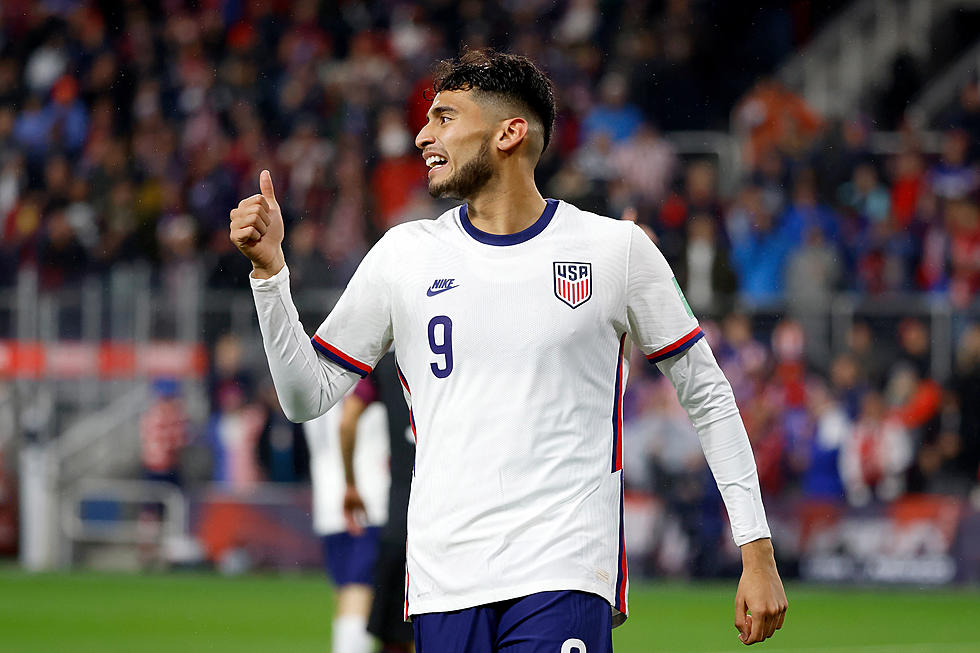 El Paso's Ricardo Pepi 2021 Young Male Player of the Year
Getty Images
In the past few months, the whole world has learned Ricardo Pepi's name. Despite being left off the United States' Olympic qualifying roster, USMNT and FC Dallas striker- and El Paso native- Pepi has gone on to do some amazing things!
Congratulations are in order for Pepi, who chose to play for the USMNT instead of El Tri back in August, because he has officially been named the 2021 Young Male Player of the Year!
The award was presented to Pepi before the U.S. team's final exhibition of 2021- the friendly against Bosnia and Herzegovina where the U.S. won 1-0.
Enter your number to get our free mobile app
The 18 year old has been working hard since his move to Dallas when he was 13 years old where Dallas FC took him under their wing and it's great that he's finally getting the recognition he deserves!
I, of course, am a fan of him not just because he's an El Paso native, but because you can tell he's passionate and focused. Also, it wasn't too long ago that USMNT was disappointing for World Cup qualifications- that is until Pepi came along!
Pepi made his USMNT debut in September in a match against Honduras where Pepi scored the game winning goal for the USMNT and he also had a pair of assists. The Americans beat Honduras 4-1 in the World Cup Qualifier game. Pepi was named Man of the Match and since then has skyrocketed into stardom.
What's next for the EP native? We don't know yet, but we'll most definitely be keeping on eye on him. As for the USMNT, they'll host El Salvador in Columbus, Ohio, on Jan. 27, will visit Canada on Jan. 30, and then host Honduras in Minneapolis on Feb. 2.
30 famous people you might not know were college athletes
Stacker
dug deep to find 30 celebrities who were previously college athletes. There are musicians, politicians, actors, writers, and reality TV stars. For some, an athletic career was a real, promising possibility that ultimately faded away due to injury or an alternate calling. Others scrapped their way onto a team and simply played for fun and the love of the sport. Read on to find out if your favorite actor, singer, or politician once sported a university jersey.
Here's Where To Find All 9 Of El Paso's Balloon Mural Series: