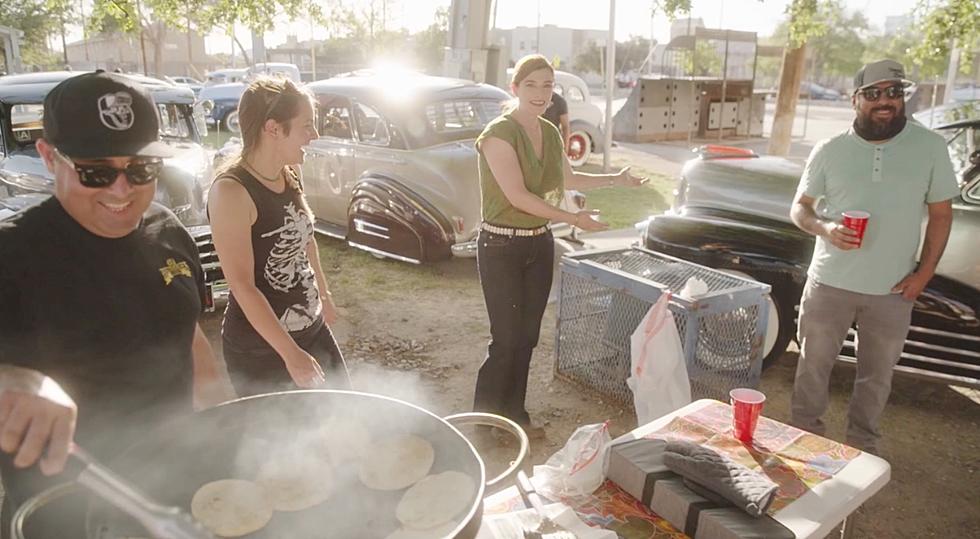 El Paso's Culture Art & Cuisine Gain Attention In New PBS Special
La Frontera PBS
Once again, El Paso is gaining national attention as a new PBS Primetime Special La Frontera features our city's culture, art, cuisine, and community.
It's not uncommon to have celebrity chefs and news correspondents roll through town, showcasing our city's culture, people, and cuisine, and now once again, our city and its beautiful gems are being highlighted in an upcoming new PBS special.
In late May, Pati Jinich, the famous Mexican chef, took to social media asking El Pasoans for suggestions on where to visit for a planned 2-week visit to the Sun City.  
Born and raised in Mexico City, Jinich is best known for her James Beard Award-winning, and Emmy nominated television series Pati's Mexican Table on PBS.  
Listen to Monika middays all week on 93.1 KISS-FM and download our free 93.1 KISS-FM App.
A few months after her online solicitation, the TV personality, cookbook author, and food writer has finally revealed her upcoming PBS Primetime Special "La Frontera," set to premiere this Friday, October 15, 2021.  
The new two-part series follows Pati Jinich exploring the sights, sounds, and flavors of the U.S.-Mexico border from El Paso to Ciudad Juárez, Laredo, Nuevo Laredo, McAllen, and Brownsville. 
While in El Paso, Jinich visited Ardovinos Desert Crossing and La Colonial Tortilla Factory, previously featured on the Food Network's Diners, Drive-Ins & Dives hosted by Guy Fieri in 2019. 

During her El Paso tour, Pati also visited La Tapatia in Ysleta for a bite with Sergio Troncoso – an acclaimed author known for his many books and essays on border life.
Jinich's new primetime special also includes interviews with some of El Paso's most acclaimed artists and muralists, such as Jesus "Cimi" Alvarado and Christin Apodaca, followed by visits across into Juarez reflecting on the food and culture that blends and blurs border lines. 

El Pasoans can tune in this Friday, October 15, to watch part 1 of the two-part series to see our beautiful city and our region's rich culture and people.  
25 Celebrities Who Have Stayed at The Historic Hotel Paso del Norte
El Paso Looking Green & Lush
Stunning Photos Taken By El Pasoans In 2021