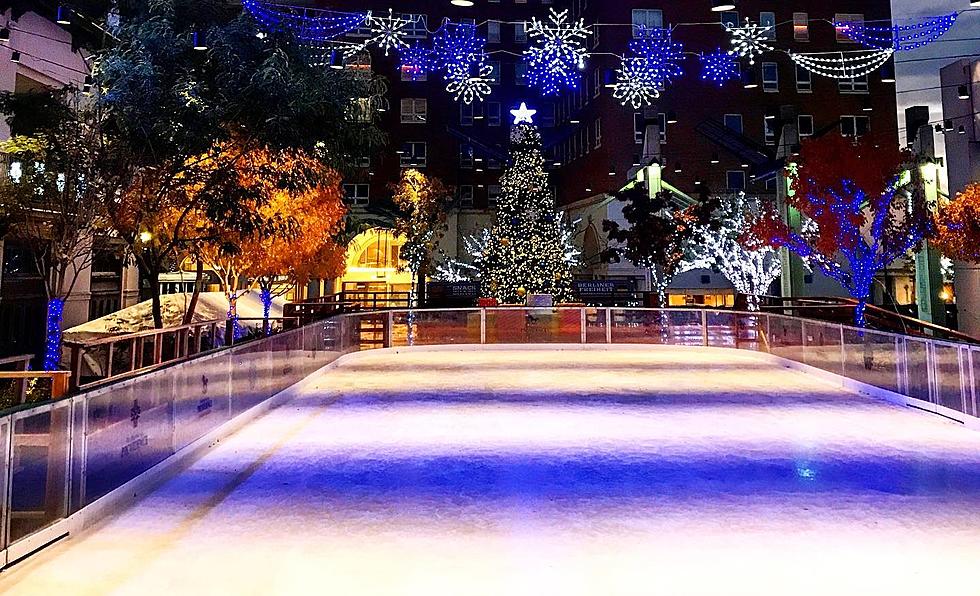 El Paso Winterfest Skating Rink's Fake Ice Gets Chilly Reception
El Paso Winterfest
One of the big selling points of Winterfest for El Pasoans looking for something "cool" to do is to lace up and hit up the outdoor ice-skating rink for a super-fun time gliding effortlessly across the ice.
But this year there's something slightly off about that winter wonderland; the majority of skaters are shuffling awkwardly and gliding takes more effort.
Enter your number to get our free mobile app
That's because this year you're not skating on ice, you're skating on what is essentially plastic. "We are trying a new synthetic ice, which is a lubricated surface that simulates ice," Winterfest explained on its Facebook.
What is Synthetic Ice?
So what makes a synthetic ice rink different? According to a website post from a Texas event company that rents out portable synthetic ice rinks:
Instead of using cooling machines to freeze water, a synthetic ice rink doesn't use real ice at all. Instead, they use a solid polymer known as synthetic ice. It's not frozen, or even cold. You can think of it as a kind of very slippery plastic, designed to mimic real ice as much as possible without the need to keep it cold.
Fake Ice Gets Chilly Reception
The Winterfest website states synthetic ice makes it "easy to learn and fun to skate," but many who were expecting the frozen ice experience - such as feeling the cold air coming off the surface - feel duped, don't like it, and have been very vocal about it on social media.
Almendra Salazar
For me it's fraud, no ice, it's plastic, no one skating, just walking and falling cause the skates can't do anything!!! Waist [sic] my money!!!

Dannia Valles
This was horrible. You can move one foot at a time. My kids lasted 10 minutes and had sore ankles all night. Don't waste your money on it. Very disappointed as this is my kids favorite thing to do during the holidays.

Arlene Macias
Cheap giant plastic puzzle pieces covered in a waxy lubricant...... Nah. Pretty disappointing.

Felipe Cortez
Horrible experience. Left after 5 minutes. You can't skate. Everyone was just walking on the plastic. Complete waste of money.
Neither the city nor El Paso Live, which runs Winterfest, responded to my emailed inquiries about why the change was made, although I presume it has to do with us living in the desert and the cost associated with keeping the rink frozen. This was their reply on Facebook to one of the unhappy comments:
El Paso WinterFest
We definitely appreciate the feedback. Trying something new this year but we'll make sure to keep that in mind for WinterFest future! Thanks!
Where To Find All Of El Paso's 3D Balloon Murals:
El Pasoans Biggest Driving Pet Peeves