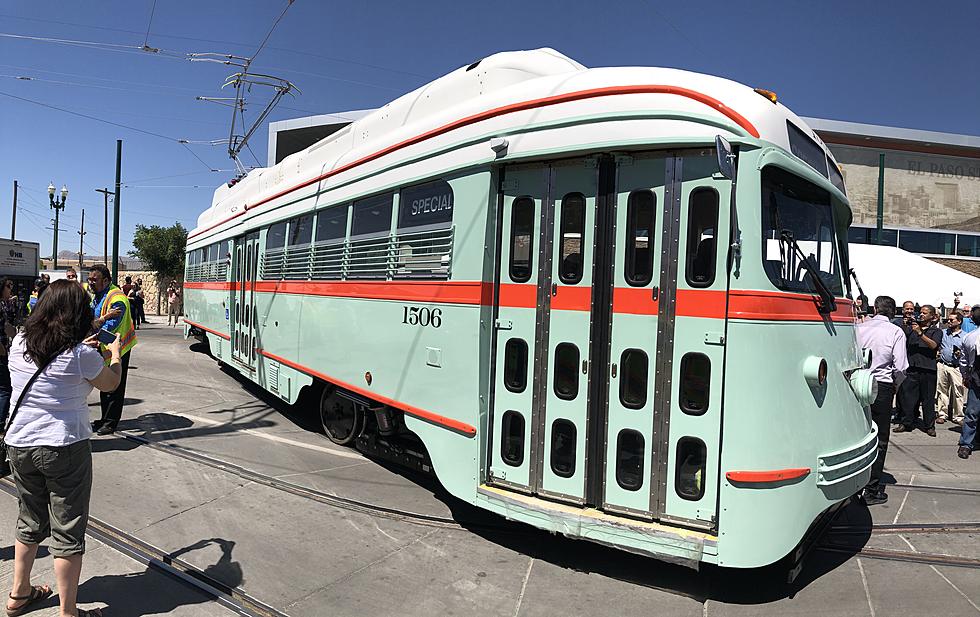 El Paso Streetcars to Start Operations in November
Patricia Martinez
After months of testing and training, the long awaited El Paso Streetcars finally have a start date.
93.1 KISS-FM has learned the plan is for the refurbished Presidents' Conference Committee (PCC) streetcars to begin carrying passengers along the streets of Downtown and West Central El Paso on Sunday, November 18.
Although the launch date has not been confirmed by city officials, city email I obtained notes that both the Downtown and the Uptown Loops will start operations that day.
The Downtown Loop runs along Santa Fe Street, Franklin Avenue, Kansas Street and Father Rahm Avenue. The Uptown Loop runs along Franklin Avenue, Stanton Street, Baltimore Drive, Glory Road, and Oregon Street. The hours of operation have not been disclosed.
The $97 million El Paso streetcar project was funded by the Texas Department of Transportation using a design provided by the City of El Paso. Once it's officially up and running, the city will operate and maintain the trolleys and associated facilities through Sun Metro.
Earlier this year Sun Metro Director Jay Banasiak told the El Paso Times the city estimated it will cost about $2.5 million a year to operate the streetcar system, although that number was just a preliminary number.
In an article published in March, Banasiak said Sun Metro will use several sources to cover the anticipated costs.
The streetcar..will replace one of two Downtown bus routes, which will shift about $460,000 for operating costs. The city also will receive as much as $2 million from a federal Congestion Mitigation and Air Quality Improvement program grant over the next two years, Banasiak said.
He added that the rest would come from rider fares and sales tax. How much a fare will be is not known at this time.