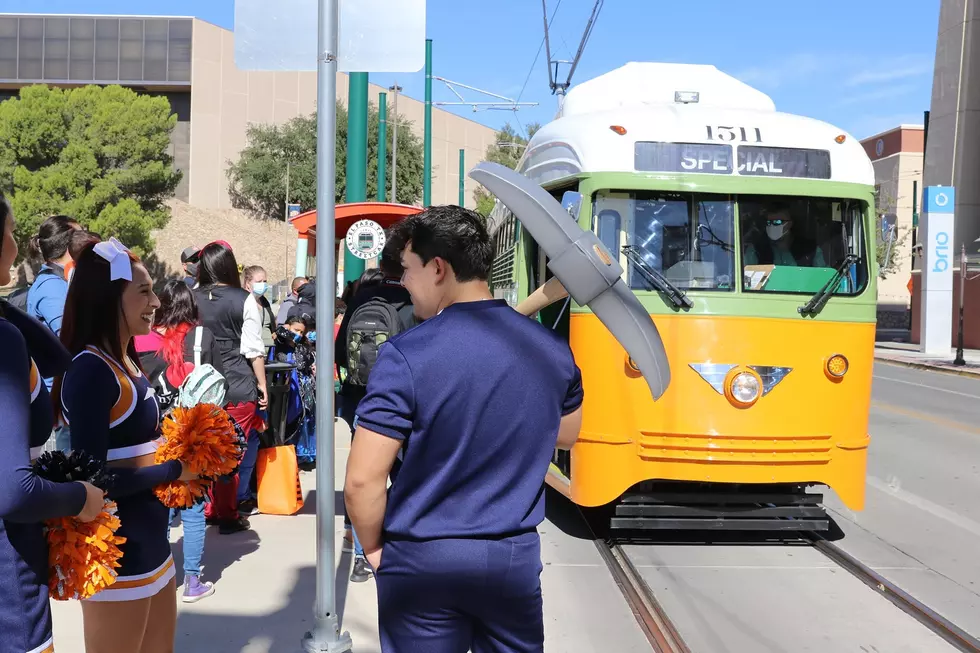 Get Picked Up Before You Throw Your Picks Up: El Paso Streetcar Extends Hours for UTEP Home Opener
El Paso Streetcar
The UTEP Miners play the first home game of the 2022-2023 football season this Saturday, August 27, and it could very well be the program's first sold out game since 2008.
With anywhere from 40,000 to 46,000 fans expected to attend, parking might be hard to come by and tables at nearby restaurants and bars will likely come with a long wait time.
To alleviate traffic congestion and give you more parking options, Sun Metro is rolling out extended streetcar game day hours.
Get Picked Up Before You Throw Your Picks Up
The extended streetcar hours not only mean you can park downtown, it also more than doubles the number of places to get a pregame or post game drink and a bite.
Restaurant wait times should be a bit more manageable and you can even have a nightcap at one of the many hip and happening night spots after the game.
Fans can park in one of the downtown garages, parking lots, or metered spots and ride to the game and back for free. Simply jump onboard the trolley at the stop by the Art Museum or anywhere along the route.
Extended Streetcar Times
Service begins at 4 p.m., and the last streetcar departs the Glory Road Transit Center at 12:30 a.m.
The streetcar, for those who have never ridden one, makes numerous stops along its uptown and downtown loop so give yourself plenty of time to get to Sun Bowl stadium.
The Orange Bowl
Oh, and by the way, UTEP Athletics is requesting that you gear up for the game and show your team spirit by wearing orange. Cool! Now, where did I put my orange Afro wig?
5 Rooftop Bars in El Paso
8 Of The Biggest Driving In El Paso Pet Peeves