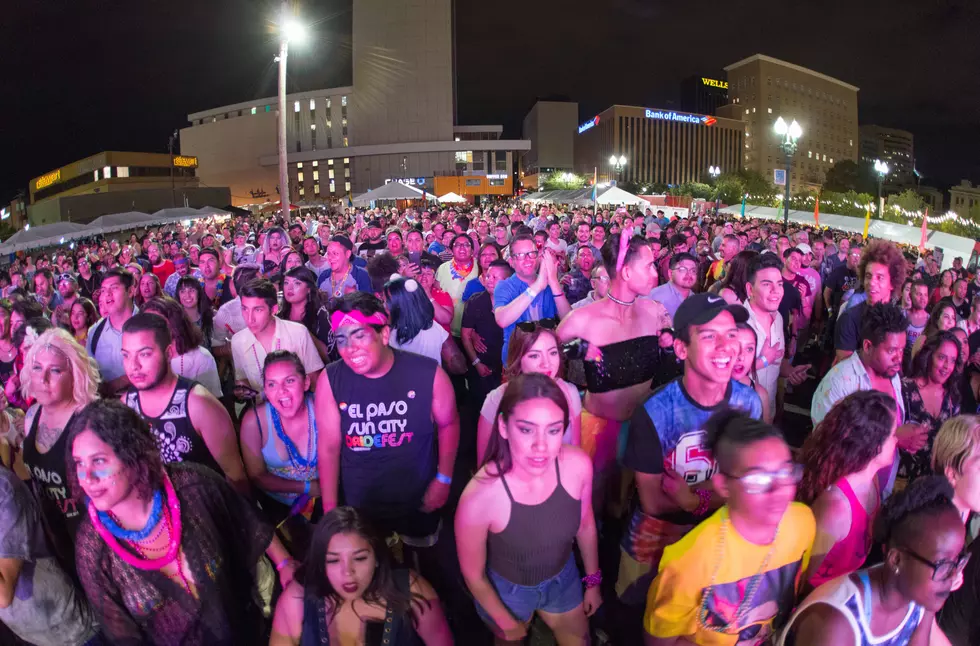 El Paso Pride Fest 2017 in Pictures
(C)Raul Martinez
The folks from El Paso Sun City Pride did it up once again with a 2-week celebration and a concert featuring an array of entertainers and performers.
The 10th Annual Pride Fest this year consisted of block parties, brunch, a parade featuring Grand Marshal - Chico the Chihuahua, pride night at the ball park, a day at the zoo, and a full on concert in downtown El Paso. This year performers included, Kat Deluna, '90s singer Crystal Waters, Chi Chi DeVayne, Bob the Drag Queen, Wendy Ho and many more.
The goal is not only to celebrate and support El Paso Sun City Pride but to educate and bring awareness to our local community.