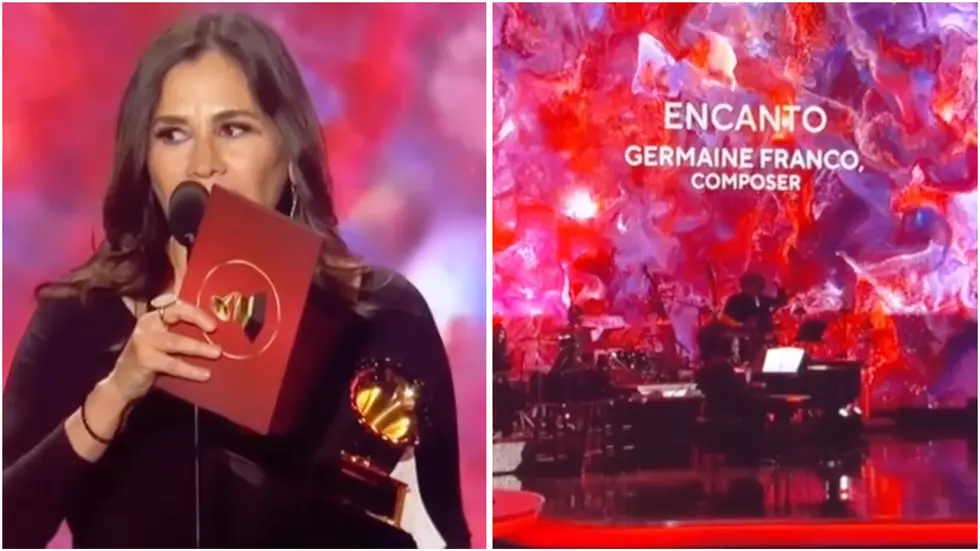 El Paso Native, Germaine Franco, Makes History With Grammy Win
Courtesy: Germaine Franco Instagram
The 2023 Grammy Awards did not disappoint! Well, for me they didn't because The Grammys are what I consider my Super Bowl.
I am a music lover and I love seeing all of my fave artists in one room just mingling and hanging out.
Going to the Grammys is on my bucket list of things to do in life. Whether it's as someone's plus one, or even if they need someone to clean up the stage… I'M THERE!
This year's Grammy award winners were full of first time winners and of course, record breaking wins.
Beyonce broke the record for having the most Grammy award wins, ever!! However, a former El Pasoan also made history last night with her win!
Germaine Franco is an American film composer, conductor, songwriter, arranger, record producer, and percussionist. She spent some time in El Paso and went to Irvin High School.
Last year she was nominated for an Oscar for her work in the Disney animated feature film, Encanto.
Germaine wrote the score for the film, making her the first woman to score a Disney animated feature film and the first woman of color to receive an Oscar nomination for best original score.
During this year's Grammys, Germaine was nominated for best score soundtrack for visual media for composing Encanto and she took the Grammy award! Making her the first woman of color to take home the honor.
She beat out Hans Zimmer (No Time to Die), Jonny Greenwood (The Power of the Dog), Nicholas Britell (Succession: Season 3) and Michael Giacchino (The Batman).
Congratulations Germaine!
El Pasoan At The Grammys Red Carpet