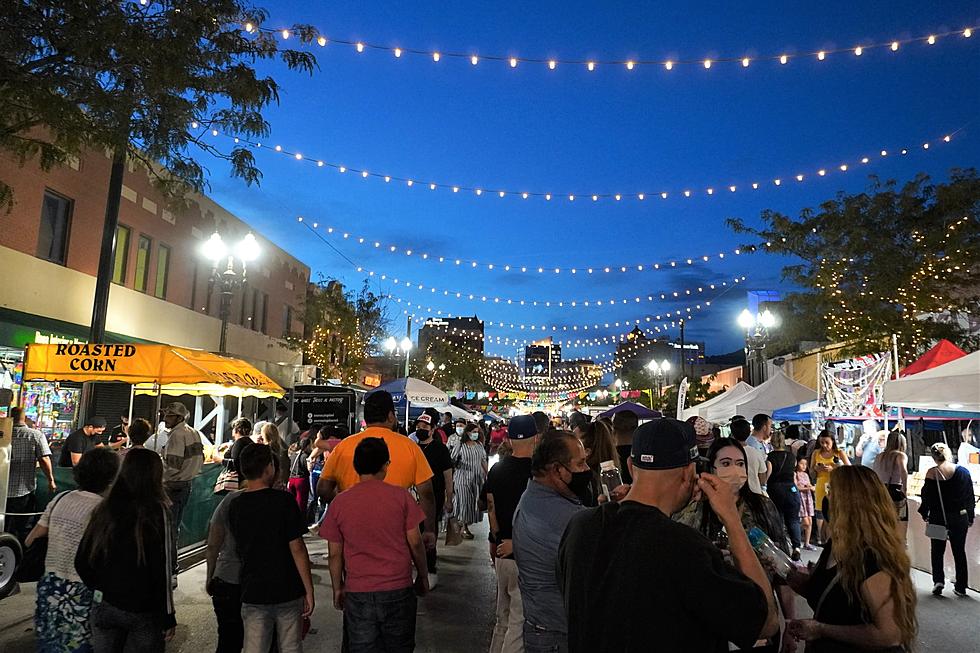 7 Food Trucks, 45 Vendors Will Participate in First Downtown El Paso Fiesta de las Luces of 2022
Downtown El Paso DMD
With the weather getting warmer and Spring Break in sight, the Downtown Management District is all set to welcome spring and a new season of Fiesta de las Luces.
The bands, the vendors, and the entertainment schedule are good to go for the first fiesta of 2022 with the party returning to the Paseo de las Luces on Saturday, March 12.
Enter your number to get our free mobile app
Same But Different This Year
Fiesta de las Luces will be free to attend again this year and like last year there will be numerous food trucks, merch vendors, and live entertainment.
Unlike last year, all the fun and festivities will be packed into one evening. This year, Fiesta de las Luces will be held on Saturdays only. But the party will go longer; from 3 p.m. to 11 p.m.
First Fiesta of 2022
The first of what will be four fiestas under the white lights of S. El Paso Street in 2022 will welcome 45 merch vendors, and 7 of El Paso's most popular food trucks serving up some of the best grub-on-the-go our town has to offer.
The eats on wheels roundup on March 12 will include Craze, El Jefe Mobile Truck, G's Delicious, Kona Ice, Megalicious, Sunland BBQ, and Thirsty AF.
Entertainment will consist of live music from local bands including Soul Parade and the Retro'z, as well as mariachis and folkloric dancers, and DJ Beto.
What to Know If You Plan to Go
When
Saturday, March 12
Where
On S. El Paso Street between Paisano and Fourth under the white lights of the Paseo de Las Luces
Entertainment
3:00 to 6:00 p.m. – Mariachi and Folklorico Performances
– Mariachi Alegre
– Mariachi Los Arrieros
– Ballet Folklorico Orgullo de mi Tierra de Elena Vargas
6:00 to 11:00 p.m. – Live Music
–The Roulettes
–The Retro'z
–Soul Parade
Food Trucks:
Craze
El Jefe Mobile Truck
G's Delicious
Kona Ice
Megalicious
Sunland BBQ
Thirsty AF
Vendors:
Over 45 vendors selling handmade arts and crafts
Fiesta de las Luces 2022 Dates
Saturday, March 12
Saturday, May 21
Saturday, September 17
Saturday, November 19
Unmistakable Signs It's Springtime in El Paso
Check Out These Stunning Sunset Views From High Above El Paso