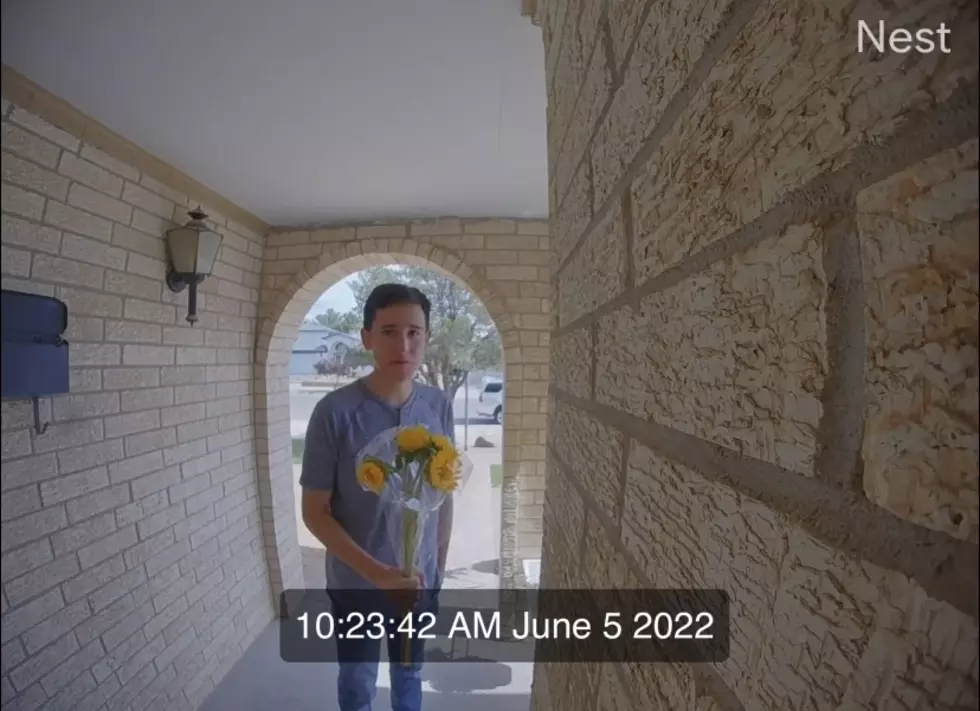 El Paso Family Looking For Eastwood Grad Who Left Heartwarming Doorbell Camera Message
Courtesy: Dan Ferguson
Doorbell cameras are great for catching the most random occurrences that can happen outside of your front door when you're not home. Those random things can range from catching a thief in action or your pet trying to make a run for it!
For one El Paso family, their doorbell camera caught a very heartwarming moment that they will treasure forever but the one thing it didn't catch was the name of the person who left behind the special message.
"One day we came home and we found a video of a doorbell and it was a young man there and he had a handful of sunflowers and he left a message," said Dan Ferguson, father of Mandy Ferguson.
Mandy was tragically killed in a hit-and-run accident on Thanksgiving Day back in 2018. She was a proud educator and began her teaching career as a 4th-grade teacher at Eastwood Heights Elementary school.
"My daughter loved her students. She loved them all and she was a fighter for the underprivileged," said Dan.
Mandy had a love for sunflowers which according to Dan was ironic because Mandy lived the kind of life sunflowers live.
"We found that after she passed the sunflowers, their claim to fame is that they grow for one year and they live a very bright life then they pass away. It's kind of ironic that my daughter's favorite flower is a sunflower because that's how she lived her life," said Dan.
Mandy's love for sunflowers stuck with one of her students because 8 years later he would stop at Mandy's parent's house, sunflowers in hand, to thank her parents for raising such a great daughter who would turn out to be his 4th-grade teacher.
"He was in her very first 4th-grade class and he was graduating from Eastwood High School," said Dan, "This year this would have been her first graduating class of students."
Dan and his wife were not home when Mandy's former student stopped by their home but that didn't stop him from leaving a message behind through their Nest doorbell camera.
Mandy's former student didn't leave his name in the video, but Dan and his wife, who are former educators themselves, were able to ask a few of their teaching friends if they knew who this student was.
The former student in question is named Christopher and is a graduate of Eastwood High School's 2022 class.
Dan and his wife are hoping they can find Christopher and meet him in person to thank him personally for the very special message he left behind.
Christopher, if you're out there let us know! This is a reunion we are hoping to make happen because the world deserves positive news like this and you deserve to be recognized for your simple but heartwarming gesture.
Safe to say, Mandy would be proud of the young man you turned out to be!
Mandy Ferguson