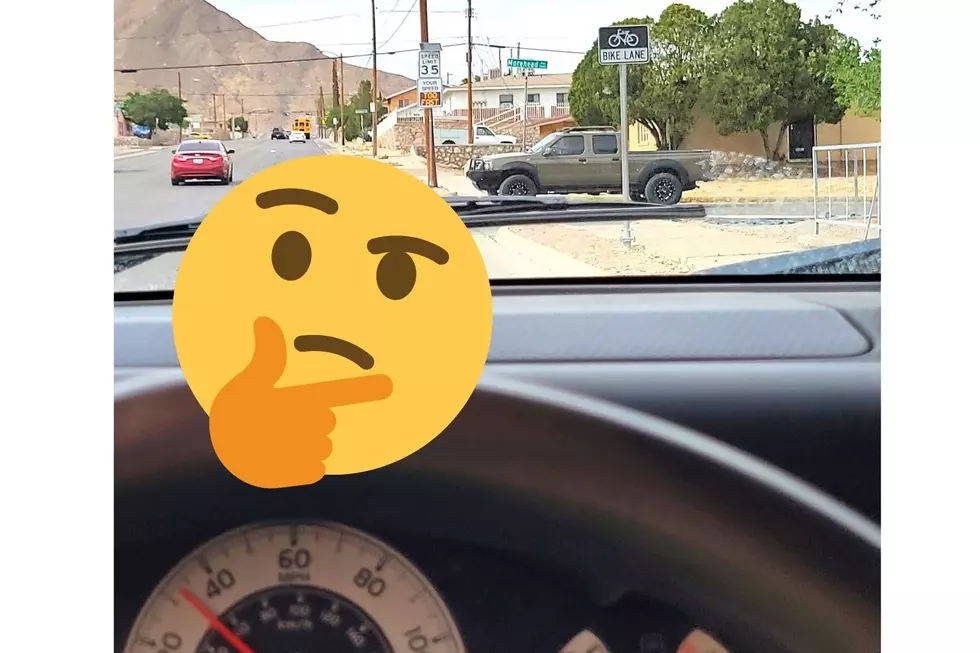 El Paso Edition: What's Wrong with This Absurdly Weird Picture?
via Isaiah G.D.
Everyone at one point as a child enjoyed buying books that would have you trying to locate Waldo. Now some of us were professionals when it came to looking and finding Wally compared to others.
Enter your number to get our free mobile app
I know I sure had a blast when I owned those books as a child. Hell, I sometimes still enjoy picking up that book to see if I still remember where I found him last time.
Well, I thought I would play a game with you that is somewhat doing the same thing minus the finding Waldo bit. This kind of game is fun because let's face it, some of us look too hard for something that is right in front of our faces.
Not sure if anyone has noticed something unusual while driving down Alabama St.in Central El Paso. After I noticed I had asked my son to take a picture of what I found strange. Can you tell me what is wrong with the picture, below?
Now if you're able to find what is wrong then props to you for having a great pair of eyes. Now it is tough to give a hint about what is wrong with the picture because it could give it away.
But the hint I will give about what is wrong with this picture is that something is incorrect. The reason why I wanted to share this picture is to make you aware of this defect.
If you caught what is wrong with this picture, then good for you and your good eyes. But now I am sure you're going to be checking other ones out and comparing them to your outcome.
Hopefully, you were able to find what is wrong with the picture I wanted to share with you. But if you were unsuccessful in finding what is wrong, you can scroll down far below to reveal the answer if you give up.
*
*
*
*
*
*
*
*
*
*
*
*
*
*
*
*
*
*
Come on, you're almost there...
*
*
*
*
*
*
*
*
*
*
*
*
*
*
*
*
Just a little more scrolling...
*
*
*
*
*
*
*
*
*
*
*
*
*
*
*
If you just could not find what was wrong with the picture and give up it was the speed limit sign and my speedometer. I am driving a dash under 35 and yet the sign reads I am going over the speed limit. Now, how is that possible?
Now you may be thinking the red car ahead of me was going fast but it was in fact, reading my speed. Usually, it quickly reads the speed of the next car especially at the distance I was at. But give yourself a pat on the back if you correctly guessed what was wrong with the picture in a quick matter.
LOOK: 50 photos of American life in 2020