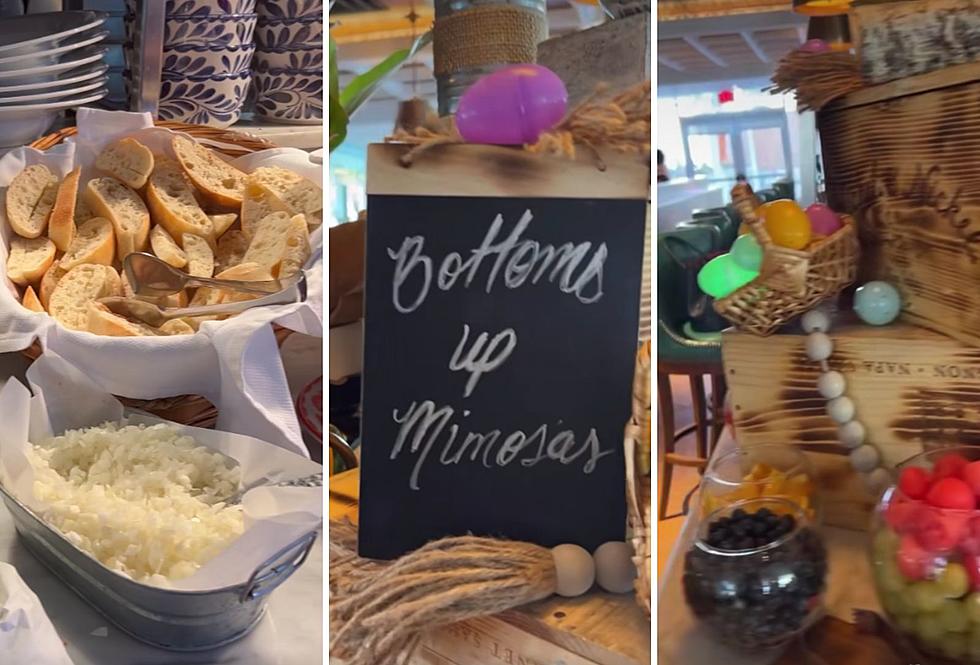 Places El Paso Can Enjoy Brunch For Easter Weekend
sabor.pdn via Instagram/Canva
If it's evident by the amount of places that serve brunch in El Paso; it's clear that we love a good brunch meal. And some local restaurants know this too. That's why they're offering some special brunch meals (or some tasty mimosas) during Easter Weekend.
The Holy Grail
One place people can go on the west side is The Holy Grail on 5860 N Mesa. They have their brunch specials between 11am to 3pm.
Sabor Cocina
Sabor will be offering brunch specials between 10am to 4pm. You can find Sabor inside the Hotel Paso Del Norte, 10 Henry Trost Ct.
Ambar Restaurante
Ambar located in Downtown El Paso is offering brunch on Easter Sunday, 10am to 3pm. You can find Ambar at 106 W Mills Ave.
The Melting Pot
The Melting Pot located at the Fountains at Farah will be serving their brunch specials on Sunday from 11am to 3pm. 8889 Gateway Blvd W
It's not just restaurants offering brunch in El Paso either:
The El Paso Country Club will be offering brunch on Sunday from 10am to 1pm,
and the Painted Dunes Golf Course is offering brunch between 9:30am to 1pm. In case you're wondering, the Easter Bunny will also make an appearance at each of these places
In addition to enjoying brunch on Easter, you can also get alcohol ON Easter Sunday, however there are some guidelines that Texas has to follow. You can find out everything you need about that here.
27 Stores & Restaurants El Pasoans Will Drive Hours For