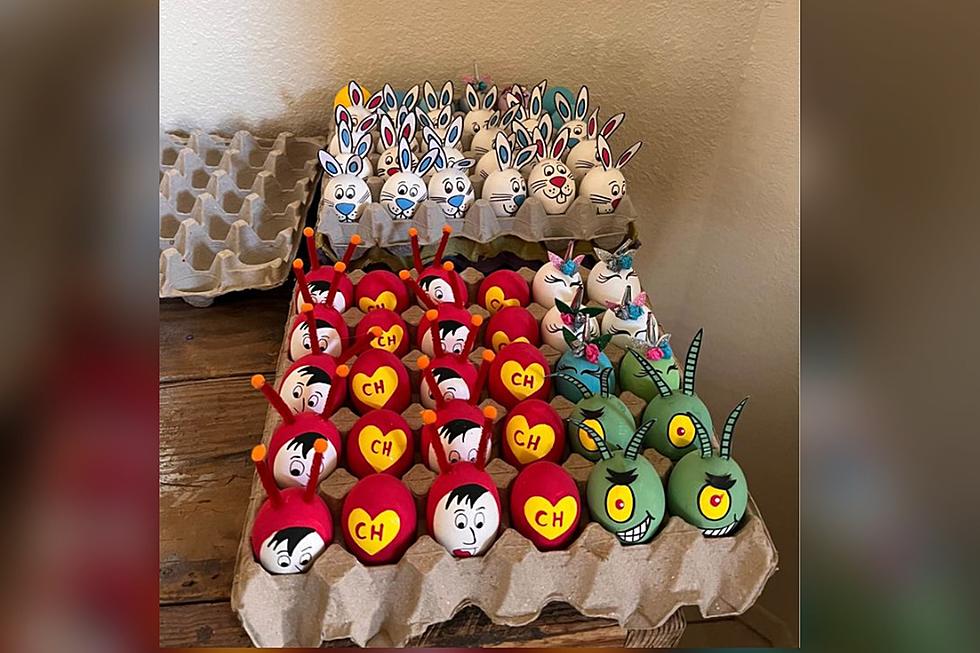 Cool Cascarones For Sale in El Paso In Time for Easter
Valeria Yanez via Facebook Market
Easter is right around the corner and that could only mean one thing: soon confetti will be strewn everywhere after smashing some cascarones on someone's head!
Cascarones are a fun and silly tradition where you fill egg shells up with confetti and smash them on your loved ones heads! However, this year, if you're planning on making them yourselves, you may have to pay a heftier price since eggs have gone up in price lately!
Now, you could get your cascarones premade at the store, Walmart certainly has their share of already made cascarones. For some reason, though, the store bought cascarones hurt way more than homemade ones! But don't worry, if you're on the hunt for some cascarones that won't give you a concussion, you can now buy homemade cascarones on Facebook Marketplace!
Enter your number to get our free mobile app
It might sound silly, but Facebook Marketplace and local Facebook groups are great places to search up some local and homemade goods. If you search for cascarones, here's what you'll find on Facebook:
This local who is selling probably the fanciest and most elaborate cascarones I've ever seen!
They're so pretty that I wouldn't want to smash them!
They're perfect and at $14 for 30 eggs, it's a steal!
With Easter less than ten days away, these are also bound to sell out
Again, cascarones have gotten super fancy! Look at these Disney themed ones that are $15 for 30 eggs!
You can click on the links and be taken directly to the seller's post, and they're in El Paso so you are guaranteed to have them soon!
Happy Easter!
KLAQ's Pickle Party: A Big Dill of Photos
KLAQ's Pickle Party took place at EPIC Railyard Event Center. El Pasoans were excited to get their pickles tickled at the first annual Pickle Party, as many people rushed into the venue to enjoy free pickle samples. Bob's Pickle Pops were handed out, along with shots of pickle juice. There was so much going on, you really had to experience it for yourself. For those who didn't here is a glimpse into the fantastic Pickle Party.