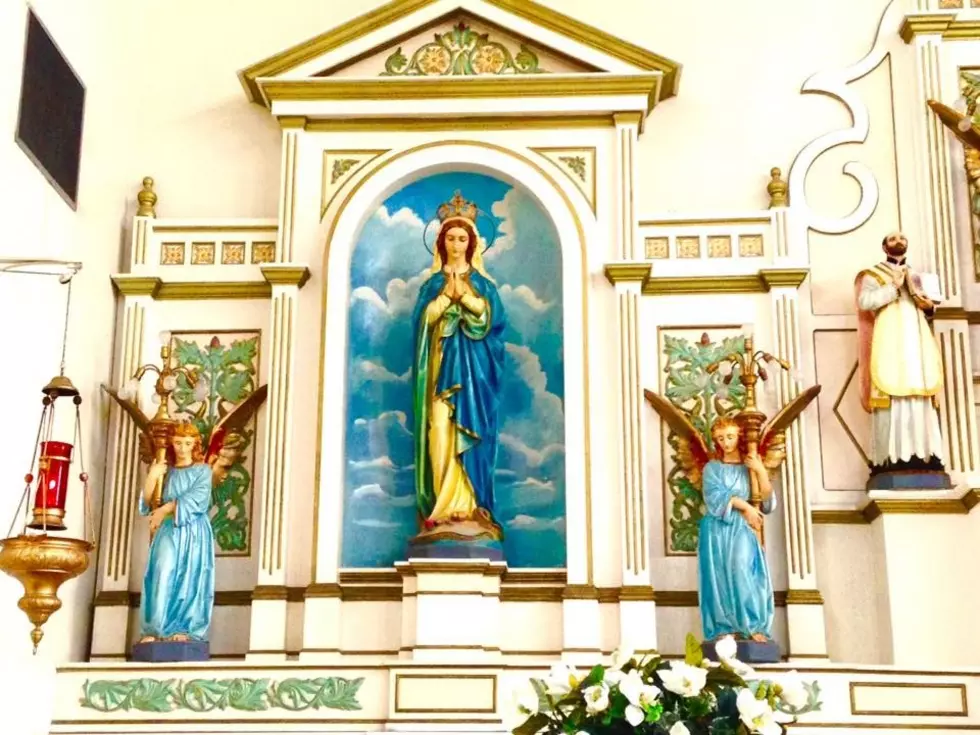 El Paso Bishop Mark Seitz 'Mask Up If You're Going To Mass'
Patricia Martinez
I have to say, I really think that Bishop Mark Seitz is one of my favorite public figures and someone who consistently does the right thing in regards to the coronavirus pandemic in El Paso. He has never shied away from requiring people to socially distance, wear a mask, or stay home and attend church via tv or online broadcasts. He doesn't make any bones about making sure that the Diocese of El Paso is going to do what it has to to keep Catholic parishioners safe from contracting COVID-19 while worshipping.
Early in the pandemic, Bishop Seitz teamed up with KVIA to broadcast Sunday Mass on tv because the Bishop wanted to keep people safe. This was back in March of 2020 when other entities were still trying to figure out how they were going to handle things. Bishop Seitz knew that the Diocese didn't have the ability to sanitize all the churches in El Paso and social distancing and mask wearing was so new that closing churches was the better course of action.
Over the next several months, Christmas, Ash Wednesday, and Easter Sunday were all handled safely by the Diocese and then in January, Bishop Seitz reopened churches to 25% capacity and then a little more with the intervening months. Unfortunately now that the numbers are going up again, Bishop Seitz issued an announcement on Wednesday that masks have to be worn by anyone, unvaccinated and vaccinated, 3 years old and older for all indoor functions. That mandate went into effect immediately.
There aren't going to be any other changes to protocols right now, but that doesn't mean there won't be further changes down the road. Remember when things were really bad last fall, weddings, funerals, baptisms and other things were cancelled, but that won't be happening right now.
LOOK: The most popular biblical baby names