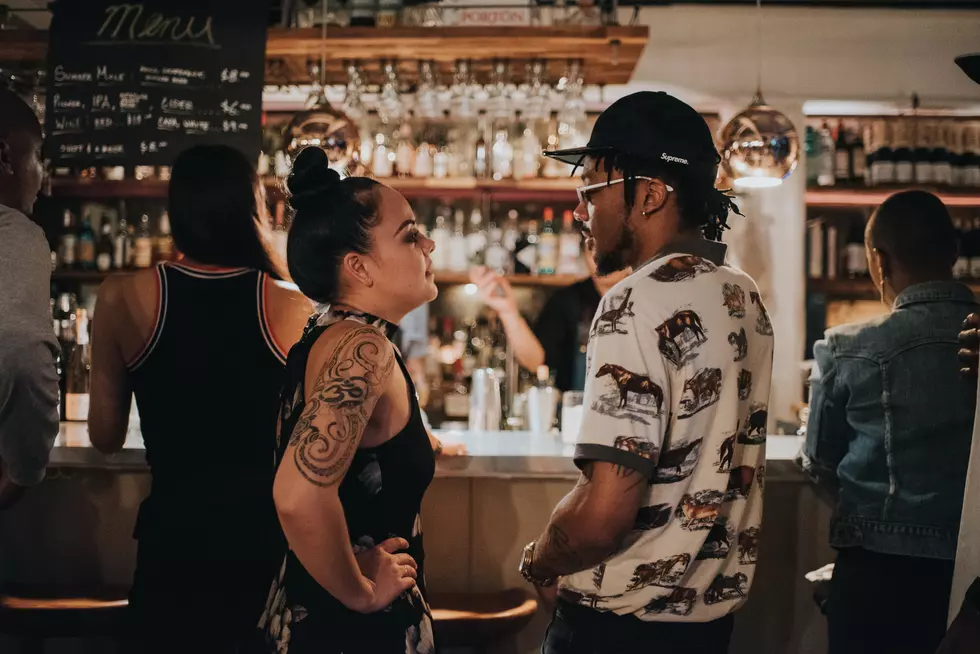 7 El Paso Bars with the Hottest Babes Serving You
Photo by LexScope on Unsplash
A lot of times when you hear out of towners describe El Paso, they mention that the Sun City is full of beautiful women. And they're not wrong!
We have some very beautiful women in the 915, and some of them may be working at your favorite bar and grill- serving up some drinks, some bites and definitely serving up some eye candy! Here are six breastaurants in town where you can enjoy all three.
Union Drafthouse 
Union Drafthouse has three locations to serve you:
7470 Cimarron Square, BLDG 18 STE 100
12040A Tierra Este Rd
730 Sunland Park Dr, Ste A.
Union Drafthouse offers over 100 beers on tap and is locally owned and also offer a menu filled with some tasty options. Check out their full menu here.
Enter your number to get our free mobile app
Ojos Locos 
Ojos Locos located at 1204 Airway is not your typical sports bar, they pride themselves in being your official sports cantina where you can order some delicious food (I LOVE their wings) and enjoy an ice cold cerveza as you watch your favorite team play, party with friends and dine with family.
Twin Peaks 
With two locations to serve you:
955 Sunland Park Dr.
8889 Gateway Blvd W in the Fountains of Farrah
Twin Peaks, the ultimate sports lodge, is true to their slogan "Eats. Drinks. Scenic Views" as their lovely servers bring deliver you scratch food and their signature 29° beers. You can enjoy their menu whether it be for lunch, happy hour or dinner.
Bikini Joe's
With two locations:
7942 Gateway East
3390 Rich Beem
Bikini Joe's offers a family friendly atmosphere and baja-style street food in an atmosphere inspired by everyone's favorite cantina. You'll enjoy a variety of tasty Margaritas and ice cold Coronas to compliment their menu that blends traditional Mexican street vendor favorites with the requisite American dishes we all love.
Honest Abe's 
Honest Abe's, located at 1160 Airway Blvd, deem themselves a "Presidential Worthy Dive Bar" that offer up some ice cold beer, pizza and freedoms! They also have a specialty cocktail menu and your favorite bar foods.
Bad Habits 
Bad Habits, located at 1160 Airway Blvd, is for when you don't want to take the whole family and just need some adult time! Best known for their food and drink specials, mainly their tacos and tequila.
Epic Bar & Grill 
El Paso also has some pretty handsome men, and at Epic Bar & Grill, at 510 N. Stanton, you can catch a glimpse of some of them as they offer up some major eye candy with their Go-Go dancers and these two serving up your favorite drink at the bar.  I think you can see why this one is my personal favorite.
40 Great Songs El Pasoans Love Because of a TV Show or Movie