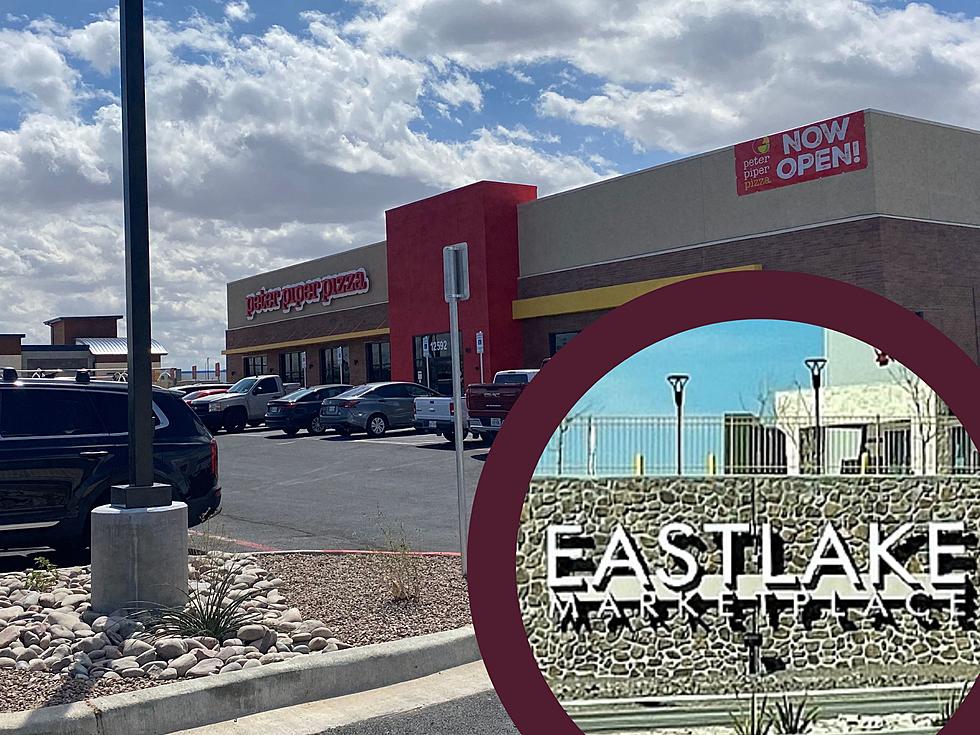 Eastlake Marketplace Keeps Growing as Peter Piper Pizza & Chick-Fil-A Move In
IL
Far east El Paso seems to be growing overnight and residents are not complaining! Me. I'm the resident that is not complaining because it's nice not having to drive so far to enjoy my fave spots!
The news that El Cometa would be opening a Horizon location was exciting for me, but I'll be honest, the kid in me got even more excited when I saw that there would be a new Peter Piper location right by my house. (It's the little things in life that excite me apparently.)
Peter Piper Pizza:
Peter Piper Pizza is the pizza people pick and if you are the people then you were excited to see that a new Peter Piper Pizza location has finally opened up in the Eastlake Marketplace.
This new location will be the 15th Peter Piper Pizza location in East El Paso. The new location is located at 12592 Rojas Dr in the Eastlake Commons location.
"We opened the first Peter Piper Pizza in El Paso in 1982," said Kirk Robison, chairman of Pizza Properties Inc. "Our team has been privileged to provide great food and affordable, family-friendly entertainment to El Pasoans for over four decades".
Chick-Fil-A:
My son was the most excited to see that a Chick-fil-a location would finally be moving in closer to us and I'm sure he wasn't the only one excited!
The new Chick-fil-a location will be located in Eastlake Marketplace at 13381 Gateway Blvd W.
This new Chick-fil-a location is still under construction and although signs have been put up, an opening date has yet to be announced so for now all we can do is sit and wait!