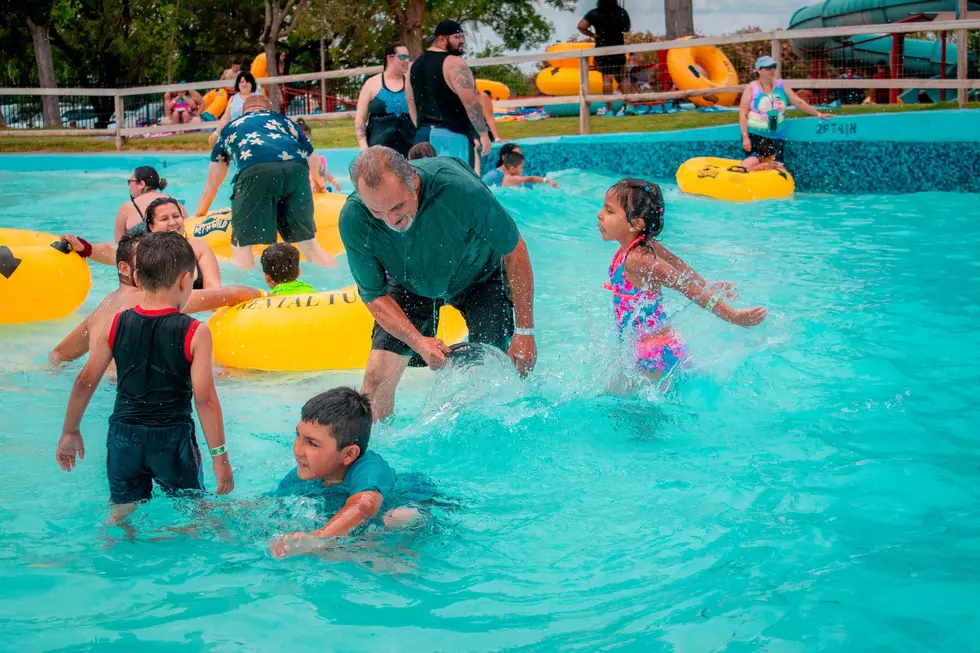 Dive into the Fun At Wet 'N' Wild's Largest Swimming Lesson Ever!
Wet n Wild Waterworld
Summer is here, and what better way to kick off the season than with a splash at one of the largest swimming lessons, ever!?
Wet 'N' Wild Waterworld is making waves once again as it proudly hosts the 14th Annual World's Largest Swimming Lesson (WLSL). 
This global event aims to promote the crucial message that "Swimming Lessons Save Lives" to millions of people around the world. 
People of all ages are invited to this FREE swimming lesson that will provide young children and adults with swimming lessons and other tips that can be useful whenever you head out to a pool or even a beach to swim.
The 14th Annual World's Largest Swimming lesson is a partnership between the City of El Paso's Parks and Recreation Department and the Drowning Prevention Coalition of El Paso.
Interested participants can learn more about this year's World's Largest Swimming Lesson by calling 915-886-2222 or by visiting www.wetnwildwaterworld.com.
It all takes place at Wet N' Wild on Thursday, June 22nd. Registration for the lessons will open to the public beginning at 8 a.m. at the park gates, first serve basis so make sure to get there on time!
Lessons will kick off at 9 a.m. and are scheduled to last for half an hour.
According to officials, drowning remains the leading cause of unintended, injury related deaths for children ages 1-4, and the second leading cause of accidental death for children under 14. 
Research shows participation in formal swimming lessons can reduce the risk of drowning by 88% among children aged 1 to 4, yet many kids do not receive formal swimming or water safety training. 
"This free lesson will give kids and adults access to a swim lesson they otherwise may never receive to promote water safety and the importance of learning to swim," said event officials.
 The World's Largest Swimming Lesson
Thursday,

June 22, 2023 @ 8:00 am

Wet N' Wild Waterworld – 8804 S Desert Blv, Anthony, TX. In the Wavepool.
Free and open to people of all ages
FIRST COME, FIRST Serve.