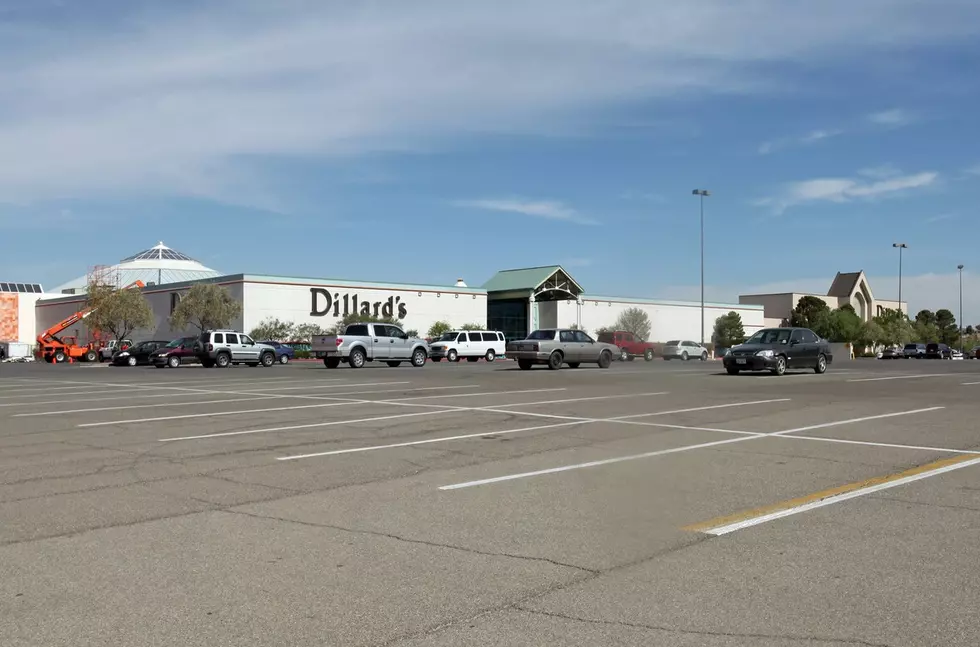 Dillard's to Consolidate Men's, Women's Stores at Sunland Park Mall
Loopnet
Dillard's in Sunland Park Mall is making a big change.
The men's clothing and apparel won't have its own building for much longer, and word on the street is the property is on the market.
El Paso Inc. is reporting that the men's department will move into the bigger of the two Dillard's buildings, and infers the smaller one it is currently in will be sold and turned into residential suites.
Enter your number to get our free mobile app
Sunland Park Mall Continues to Evolve
Over the last few years Sunland Park has lost most of the big-name retail stores that once anchored the west side mall. Macy's, Forever 21, and Sears have gone away. Other chains including Chik-Fil-a, Zales, Cinemark, GNC, and Old Navy have also closed their doors.
In their place many locally owned small businesses have moved in. Sun City Kitty, El Paso's first-ever cat café, now occupies Zales' former spot.
New York Pizza Diner, a family-run pizzeria, is the newest locally owned eatery in the food court, and Monkey Rock family entertainment center has taken over a section of the former Sears building.
The Rumor
Per the El Paso Inc. "Whispers" column, which publishes short and interesting items of local gossip or information:
We hear that the smaller east building, which houses the men's departments, is in the process of being sold. Goods will be moved from there into the larger west building, where women's and children's departments are now located, starting next month.
The column suggests the future owners of the east building may turn it into apartments.
Consolidating Not Closing
I reached out to Sunland Park Mall for comment on the rumor, and according to Rolando Perez, General Manager and Leasing Manager for the Washington Prime Group which owns and operates the mall, Dillard's is indeed vacating the east wing.
"The only information we have gotten at this point is that the men's Dillard's department will be consolidating with the Women's and Children department in the West building," Perez said via email.
Perez wasn't aware of Dillard's plans for the east building. "Dillard's owns both Dillard's buildings at Sunland Park Mall." Dillard's hasn't replied to my inquiries, but I'll let you know what they say if they do.
23 Funniest And Strangest Street Names In El Paso PART 1: A-B-C
Take a drive in El Paso, Texas, and you will find a funny street name around every corner. Here are the 23 Funniest Street Names El Paso PART 1: A-B-C