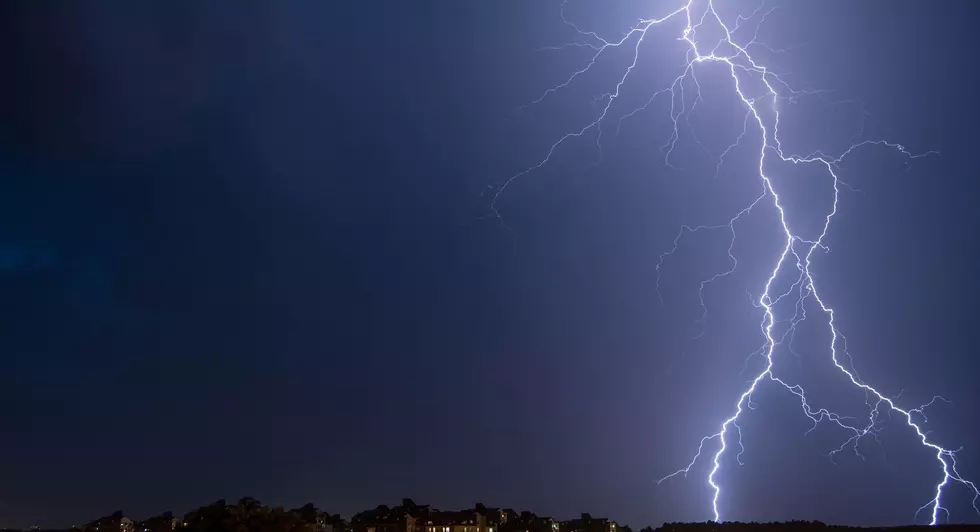 Cold Front to Bring El Paso 30-Degree Drop, Rain Tuesday Night
Thinkstock
All aboard the El Paso Temperature Roller Coaster. Prepare to give your AC's and evaporatives a rest for a few days.
Although Labor Day is considered the 'Unofficial End of Summer,' fall does not officially begin until September 22. Fall-like temperatures, however, will introduce themselves weeks before then
Every meteorologist and weather forecaster in town agrees a strong cold front will push through our little corner of the desert Tuesday night leaving us 20 to 30 degrees cooler from one day to the next. The National Weather Service El Paso believes the front has the potential to tie or break record high temperatures leading up to its arrival, then break record low temperatures shortly after.
"If we hit our forecast low Wednesday night/Thursday morning, that will be the coldest low temperature El Paso has seen since back on April 15th (45°) and April 16th (51°)," NWS posted on social media.
Okay, here's how the weather peeps say it's going to play out.
After highs of 100 or slightly less on Monday and Tuesday, the "strong cold front" will push through Tuesday night making its arrival known with wind, possible rain showers and definitely cooler temperatures. Wednesday's predicted high is 69 degrees. Thursday will start off in the 50's before settling in at around 75. Friday's high is expected to peak in the low 80's, then back to seasonal temperatures on Saturday.
Enjoy the chilly blast and the cooler temps that will follow. After 55 days of 100+ degrees so far this year we deserve it. And our electric bills can certainly use the break.
KEEP READING: Get answers to 51 of the most frequently asked weather questions...