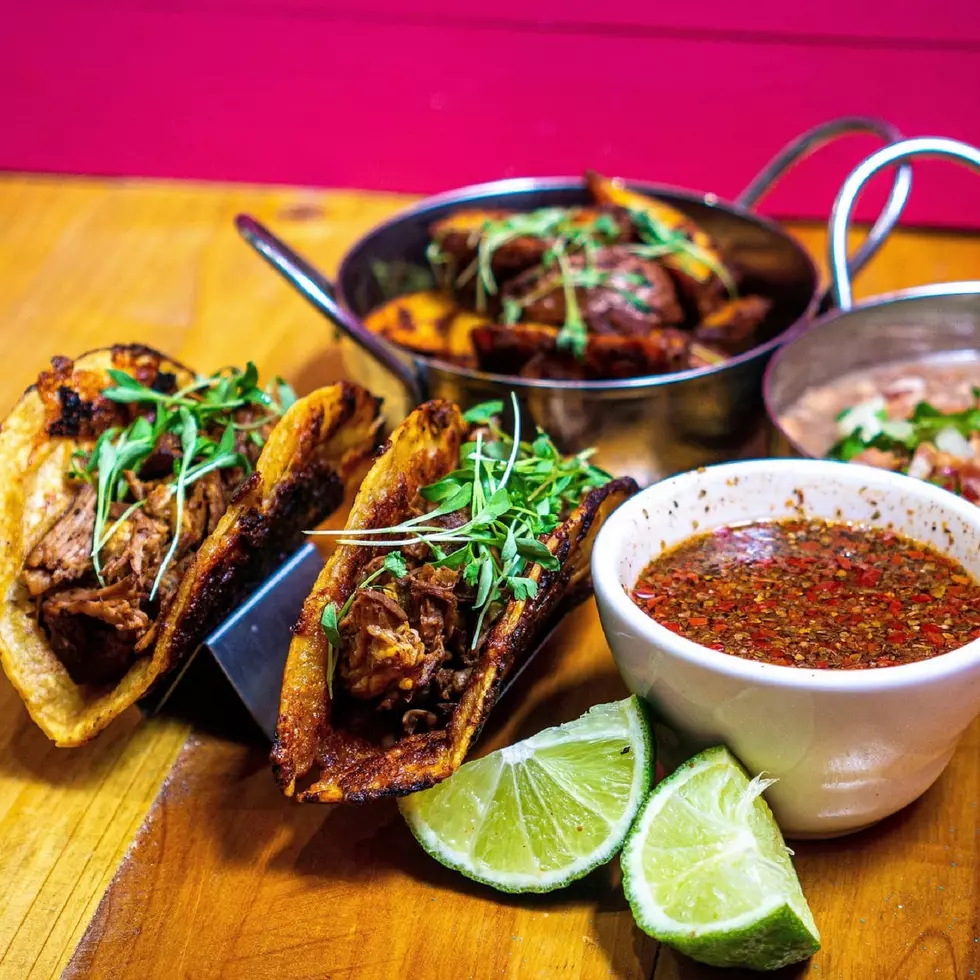 New Birria Taco Trend Popular in El Paso for Hundreds of Years
Taco Shop
Birria tacos have been trending since last year on social media, but the truth is that the popular dish is nothing new for many El Pasoans.
Birria traces its origins back hundreds of years to the Spanish colonization of the Americas. The cultural exchange between the Spaniards and the Mexicans led to the introduction of using goat or (chivo) in many dishes, especially in Jalisco, Mexico, where the creation of Birria was born.
In El Paso, Birria Tacos is nothing new as many across the borderland grew up eating the savory Mexican dish.
But there is a distinction between the latest social media Birria Taco trend and the real McCoy.
What Is Birria?
Birria is a traditional Mexican dish made with goat meat and various spices, herbs, and chiles like guajillo and ancho to counteract the meat's gaminess while adding tons of flavor and softening the goat meat. Once prepared, Birria tacos are paired and served with a side of consommé for dipping.
However, the current social media trend that shows these tacos drenched in a sauce is not authentic as they use brisket, chuck, or round roast and not goat meat, which gives Birria its distinctive and unique flavor.
Birria has been trending for years now across El Paso and Los Angeles via Tijuana, but since the pandemic last year, the tacos took a life on their own and have become a social media sensation.
Thanks to all the buzz, many restaurants have since added Birria Tacos to their menus, not just in El Paso but across state lines.
New versions of Birria are also popping up daily, from Quesobirria to vegan versions, which might taste yummy, but are so not the real thing.
As new fans discover Birria here in El Paso, it's important to note that many of the restaurants offering the tasty dish are making it out of beef and not goat meat.
After calling around to various and popular spots like Birria Culiacan, the only restaurant that I found in El Paso that offers authentic Birria is Taco Shop. Chris Morrill, Chef, and co-owner of Taco Shop, took a moment to talk to me about their Birria Tacos.
Of course, there may be other local places serving up authentic Birria, but I may have missed them, so if anyone knows of any other places in town, let me know.
Birria has a longstanding tradition in our culture, and now with its newfound fame on social media, it's continuing to solidify its place in the global culinary palette of future generations.
Disney Coco-Inspired Mural In El Paso
<h1>Mural Location:</h1>