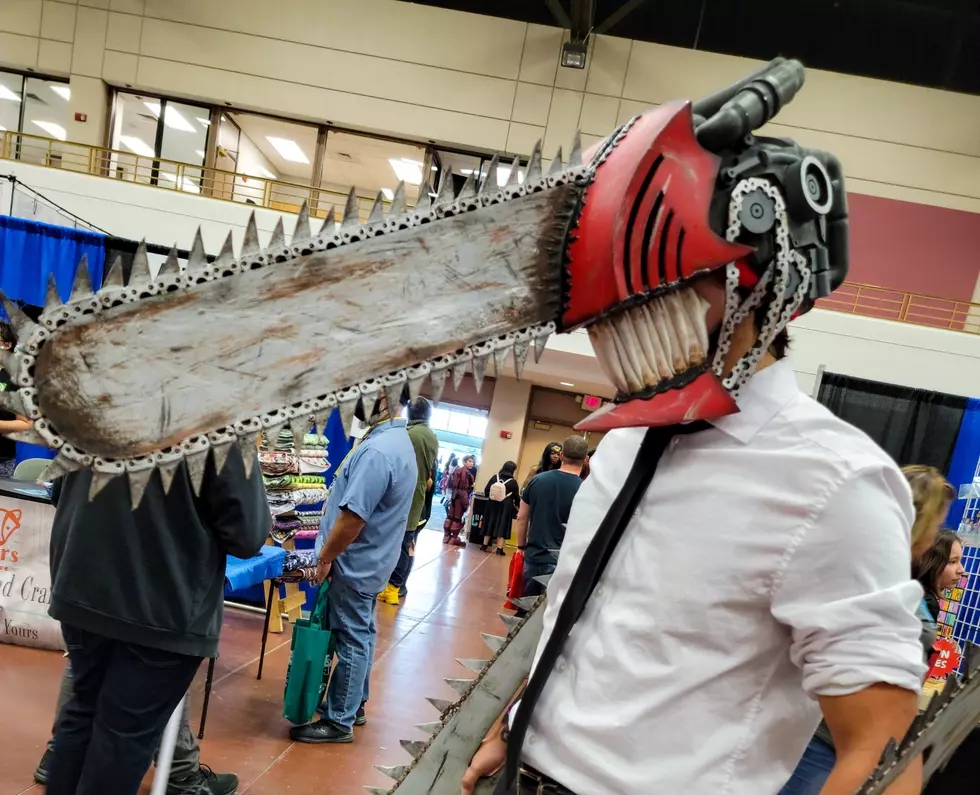 Fans Show Up In Awesome Cosplay For El Paso Comic Con 2022
Nitro Dresden
The El Paso Comic Con 2022 celebrated its 40th-anniversary last weekend, and El Pasoans showed up to play in awesome cosplay.
Last weekend, the El Paso Comic Con took over the El Paso Convention Center with an epic lineup that packed in the fans in over three days.
Last weekend, El Pasoans came out in droves to show off their fandom with some serious cosplay skills at this year's El Paso Comic-Con.
Celebrating its 40 anniversary (5 years under new ownership), the El Paso Comic-Con has served as a pop culture experience for El Paso and the Southwest region. The annual event is where fans immerse themselves in their favorite fantasy, sci-fi, comics, games, film, and television genres while expressing their cosplay fandom.
The El Paso Comic Con brought in a fantastic lineup this year featuring pop culture figures like William Shatner of Star Trek and Giancarlo Esposito of The Mandalorian. Both of whose appearances had previously been rescheduled a couple of times due to the pandemic.
This year's lineup also included comic book artists, Hall of Fame Wrestler Nick Foley, actor Danny Bonaduce and Ancient Aliens star Giorgio Tsoukalos, to name but a few.
The El Paso Comic Con is like Christmas and Halloween rolled up into one weekend where diehard fans are free to live out their avatar and cosplay their favorite characters.
Fan favorites this year included a few Mortal Kombat women warriors like Kitana and Jade,   The X-Men, Velma from Scooby-Doo, Spiderman and Doc Oc, Darth Vader, Star Wars, and dozens more cosplayers.
To show off El Pasoan's love for all things Comic-Con, we put together a photo gallery to showcase their supercool cosplay skills.
Also, a big thank you to local photographer Nitro Dresden for sharing his photo gallery.
Photo Gallery: El Paso Comic Con 2022