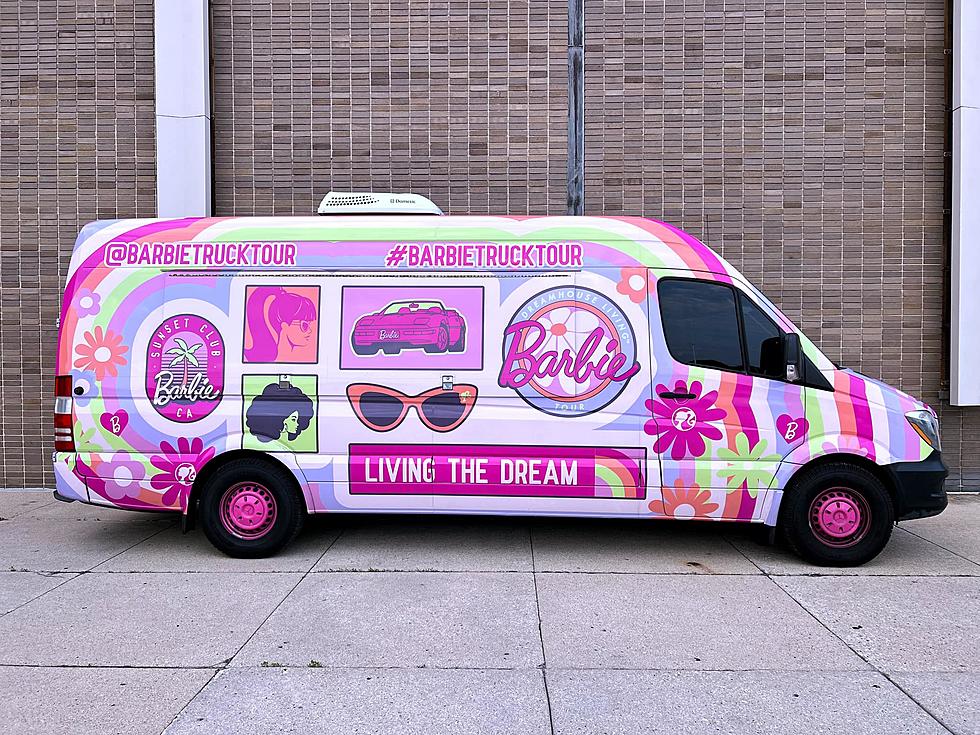 Barbie Merch Truck Rolls Into El Paso This Weekend. Here's Everything Barbie Fans Need to Know
Barbie Truck Tour Facebook
If you're a Barbie girl in a Barbie world or have little ones obsessed with the fashion doll, you'll want to be at Cielo Vista Mall this Saturday.
The Barbie Dreamhouse Living merchandise truck is traveling around the country and will be making a pit at the mall.
Enter your number to get our free mobile app
What is the Barbie Truck?
Similar to the Hello Kitty Café Truck Cielo Vista has hosted numerous times, the Barbie truck is a colorful, tricked-out truck that travels the U.S. selling exclusive merchandise.
The 2023 Dreamhouse Living Tour theme coincides with the 60th anniversary of Barbie moving into her first Dreamhouse. Who remembers the one-room cardboard Dreamhouse with a television set, a record player, and no kitchen? Since then there have been more than 20 Dreamhouses way fancier than the first.
What Kind of Barbie Merch?
According to the Mattel website, the Barbie goodies fall under three categories: Dream Wear, Life on the Go, and Playful Accessories. Dream Wear includes tees, hoodies, denim jackets, and baseball caps.
Life on the Go offerings are things like mugs, tote bag, a thermal bottle and a glass tumbler.
Barbie-themed keychains, patches, and throw blankets are among the Playful Accessories offerings. Prices range from $12 to $75, and the truck takes credit cards only.
When and Where Will the Barbie Truck Be?
The one-day-only event is set for 10 a.m. to 7 p.m. this Saturday, September 2023 in the Cielo Vista Mall parking lot. The bright pink truck will be parked near the main mall entrance by JCPenney.
When Does the Hello Kitty Café Truck Return?
The Hello Kitty Cafe Truck will be returning to El Paso this October with purrfect treats and pretty-in-pink merchandise for fans of all ages. You'll find more details HERE.
Celebrity Barbies
Having your likeness immortalized on a Barbie is a badge of honor for any celebrity.
15 Completely Inappropriate Barbie Dolls the World Was Not Ready For
Barbie dolls have come a long way features hundreds of different careers and versions of the doll. However, Mattel missed the mark on quite a few of these disturbing dolls.