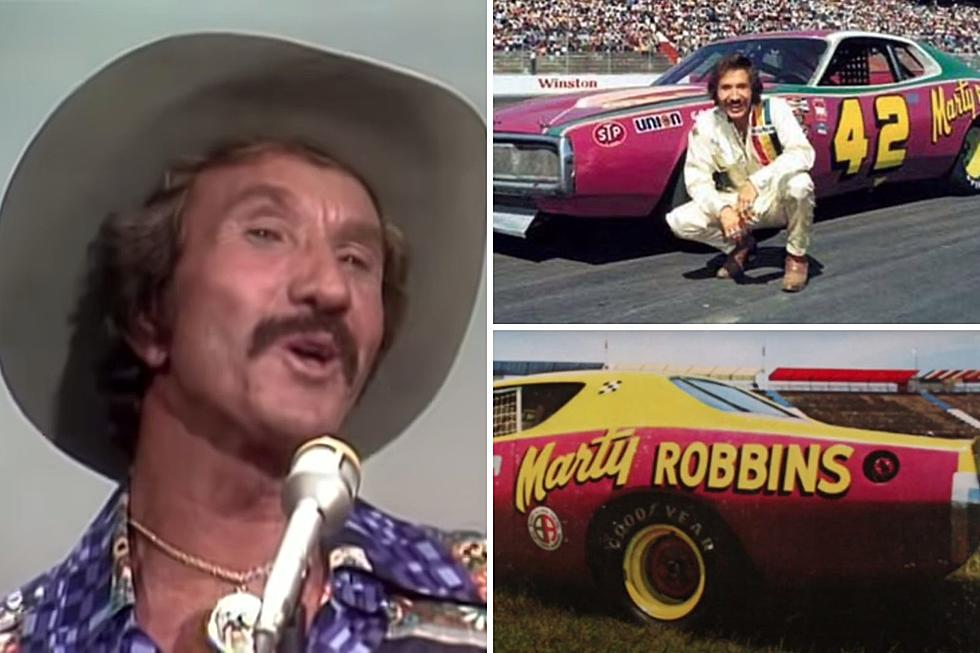 From El Paso to NASCAR: The Legacy of Arizona's Marty Robbins
MartyRobbinsVEVO via YouTube/NASCARNick1999 via YouTube/Canva
Out in the West Texas town of El Paso
I fell in love with a Mexican girl
One look at those lyrics & not only do you know exactly what song it is, you know have it stuck in your head (you're welcome). The iconic singer from Glendale, Arizona, Marty Robbins has left his mark on not only the history of El Paso, Texas, but also in the world of NASCAR.
If you don't know about Marty's singing career,
From the late 40s to the early 80s, Marty has earned a repertoire that certain artists DREAM of having:
Among those giant hits are songs like "Big Iron", "The Master's Call", "I'll Go Alone" and of course... "El Paso"
If it wasn't for his song, "El Paso", many people might not have known (or cared) about the city in far west Texas. The song is regarded as the unofficial theme song for the city; we even have a park named after Marty Robbins too: Marty Robbins Park.
Rosa's Cantina itself would be a landmark that people would flock to visit. You know its important when The Texas Bucket List would come visit because of its mention in the song.
That wouldn't even be the only time he sang about El Paso, he would make a sequel called "El Paso City" in March of 1976.
Singing isn't the only thing Marty is known for however...
Those who watched NASCAR in the 60s& 70s will remember that Marty also had a very good racing career too. While he never scored a win, he DID get 6 Top 10 finishes & 1 top 5 finishes as well. Marty would also win "Rookie of the Year" in 1971.
He would race against legends like Bobby Allison, Darrell Waltrip, Richard Childress, David Pearson & the King himself, Richard Petty.
During one of his races, he would avoid a nasty wreck by slamming into the wall, resulting in a few injuries. While he didn't avoid injury, he DID avoid slamming into Richard Childress's stalled car... the SAME Richard Childress that would later become the owner of future NASCAR champion, Dale Earnhardt.
After his passing, NASCAR would rename the May race at Nashville the Marty Robbins 420 in 1983 in his honor.
And more recently, NASCAR sported a throwback to Marty's old 777 car at Darlington in May 2022. That throwback paint scheme would be considered one of the best of 2022.
That shows that not only was Marty Robbins an incredible singer, he had an incredible racing career too. It's been over 40 years since his passing but we still remember him, and he still acknowledge his importance to music, to the city of El Paso & to the world of racing.
40 Of The Best Musicians Born In Texas
Texas has been home to a wide variety of musical genres; many musicians have become staples of rock, metal, pop, country & more. Here are some of the greatest musicians to ever represent the state of Texas.