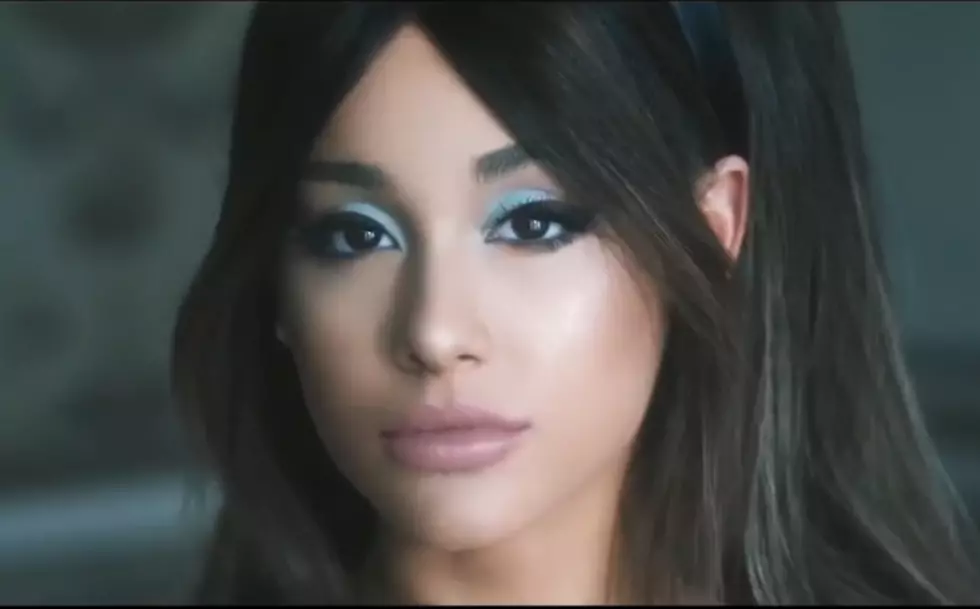 Ariana Grande and Social House Release Revenge-Filled 'Boyfriend' Video: Watch
Ariana Grande YouTube
Ariana Grande teamed up with up-and-coming duo Social House, also Ari's Sweetener Tour opened, for their collaborative "Boyfriend" music video — and it's hilarious.
The video begins with Social House (Michael Foster and Charles Anderson) arguing in a room with Grande in front of them. The video centers around Grande's jealousy of her two ex-beaus flirting with other women at a party. To retaliate, Grande apparently tackles one of the women while pulling her hair and then shoots a bow and arrow through the other woman's hand.
Viewers soon realize that Grande is just dreaming of the violent acts. She then tries to make her ex-boyfriend jealous by flirting with another man in front of him at the same party. Her plan works, with her ex grabbing the flirt's heart right out of his chest.
Grande is then seen shooting hearts out of her chest after he holds the bloody heart in his hand. The exes then get back together in the bathroom of the party, while completely destroying the room. The video ends with Grande's ex-boyfriend walking in on her and her other ex-beau on the bathroom floor.
Grande revealed some of the meaning behind the song and music video to her fans on Twitter. "I feel like this song captures a common theme in the lives of so many people I know," Grande shared. "People want to feel love but don't want to define their relationship and have trouble fully committing or trusting or allowing themselves to fully love someone, even tho they want to."
Grande went on to explain that she and Social House wanted to create something with a message. "We wanted to make something uplifting that captures that feeling of being afraid to take the leap and trust, being afraid of being hurt or feeling like you won't be enough for that person ... but also how it feels to have a crippling crush on someone," she wrote.
"Boyfriend" is the first song Grande released after her fifth studio album, Thank U, Next, which released earlier this year.
Watch the music video for "Boyfriend," below!
Ariana Grande's 15 Most Memorable Music Video Looks