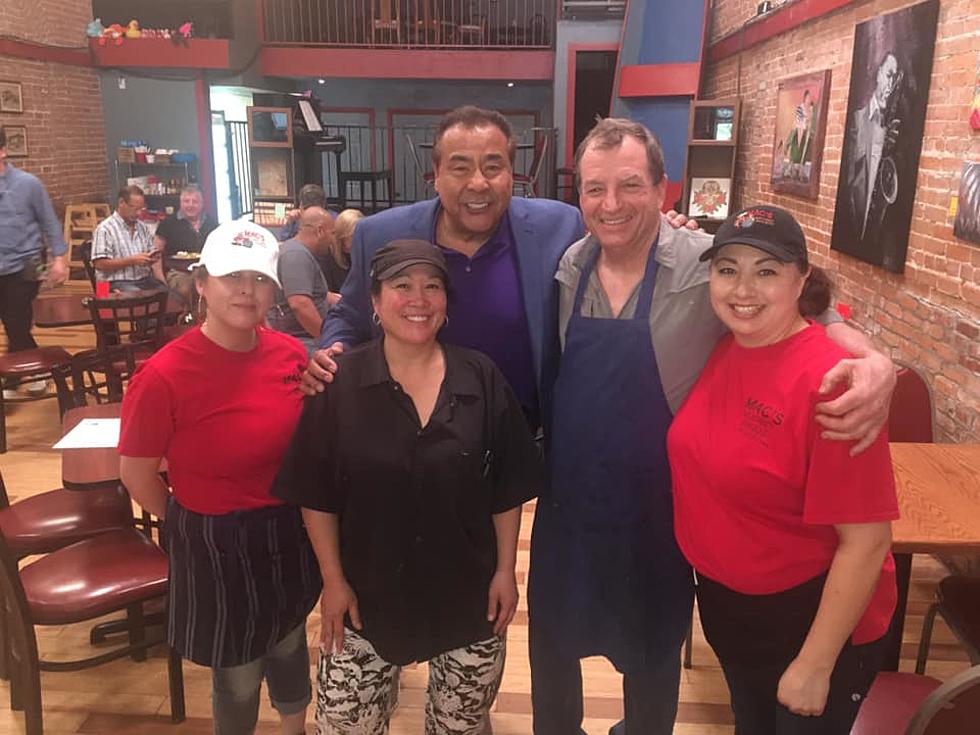 ABC's 'What Would You Do?' Films in Downtown El Paso & Las Cruces
Mac's Facebook
Weeks after Guy Fieri was in town filming future Diners, Drive-ins and Dives episodes, longtime ABC News journalist John Quiñones of the hidden-camera TV show What Would You Do? was in El Paso doing the same for his program.
Quiñones and crew set up inside Mac's Place at 203 E. Mills, across from San Jacinto Plaza. According to a post on the restaurant's Facebook, the show put El Pasoans to the test over "today's immigration issues." The caption did not elaborate on the specific scenario although I'm told it had to do with bullying.
The ABC show secretly films people's reactions when faced with a dilemma, typically a morally challenging situation where the unsuspecting bystander has to decide if he or she will restore the viewer's faith in humanity or mind his or her own business.
A man walks through the mall when he drops a bag filled with money and bills fly all over the place. He's frantically trying to recover the currency when a woman comes to his aid. She begins picking up the bills, but instead of handing the money back to the man, she takes off running.

Another man is on a ladder fixing a temporary security system at the mall when he begins to lose his balance. The ladder wobbles right, then left, then right again and then the man falls off the ladder and hits the floor, injuring his ankle. A young man nearby starts filming the incident with his camera phone and brags about how popular the video will be on social media.
No air-date has been announced, but footage from their swing through El Paso, Las Cruces and Alamogordo will reportedly air as the first episode in the upcoming all new-season of the show that begins May 10.