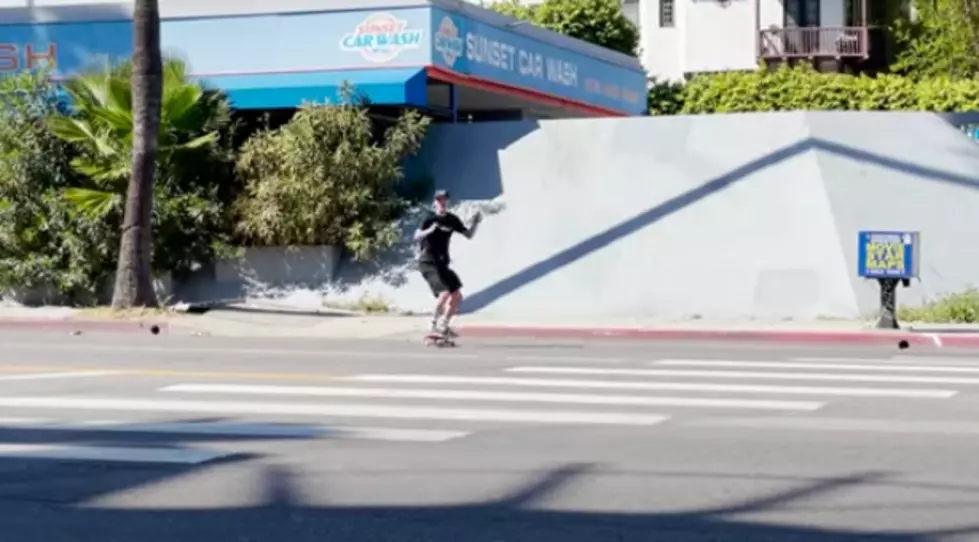 A Skateboarder Puts Daring Skills to the Test In & Out of El Paso
via The Berrics YouTube
There is a young dude from El Paso who is putting El Paso on the map with his skateboarding skills. You may know who I am talking about if you know what is going on in the world of skateboarding.
Gavin Kish certainly is determined when it comes to landing tricks or skating certain difficult spots. If you have ever hung out with skaters then you know they keep trying until they finally land whatever it is they're trying to land.
If you are a skater, then you know the determination that overtakes you as you attempt a new trick or just try to conquer the particular area they're skating at.
Gavin Kish who hails from El Paso, Texas claimed an NBD at Sunset Car Wash a year ago.
You can check out The Berrics YouTube video clip of Gavin Kish making attempt after attempt above. In 2018, Gavin Kish placed 9th place in Zumiez Best Food Forward.
Then in 2019, Gavin Kish placed 21st in Zumiez Best Foot Forward and more. Clearly, from the looks of Gavin Kish's Instagram, he is hard at work skating in the most difficult spots.
Now Gavin Kish has a huge following and has some talented skating skills on the board. If you check out some videos of him doing a rail slide on steep places is gut-wrenching.
Just refer to the compilation of short clips of Gavin Kish doing the unimaginable above. Also, if you ever spotted a dude skating by the familiar light blue and purple wall, now you know who it was.
If there is anything I have learned after watching a few clips is Gavin Kish is certainly NOT afraid of heights.
LOOK: MLB history from the year you were born
Stacker
compiled key moments from Major League Baseball's history over the past 100 years. Using a variety of sources from Major League Baseball (MLB) record books, the Baseball Hall of Fame, and audio and video from events, we've listed the iconic moments that shaped a sport and a nation. Read through to find out what happened in MLB history the year you were born.