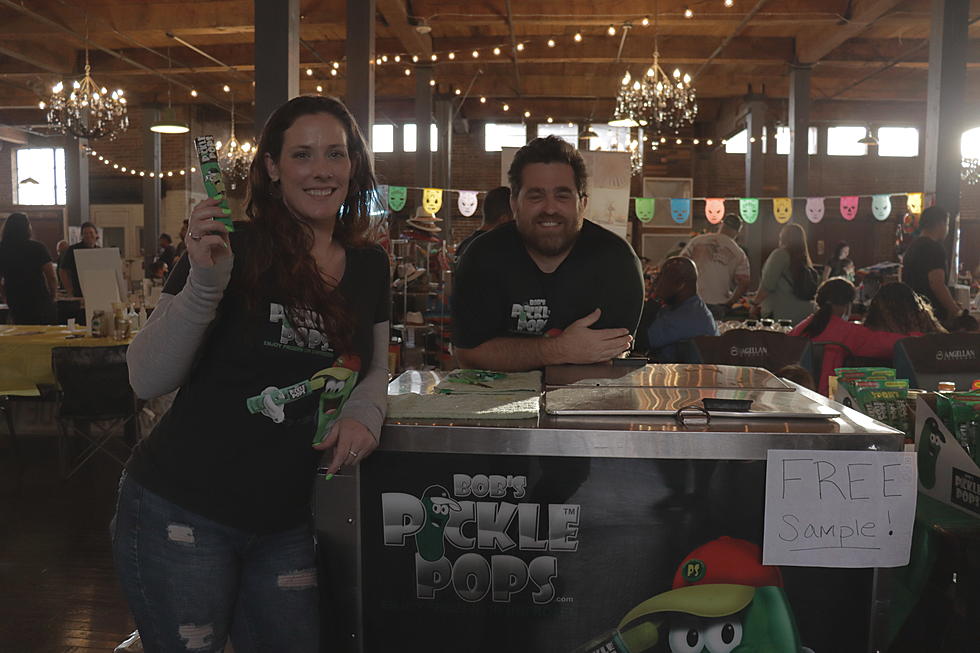 A Glimpse Into KLAQ's Pickle Party
Angel
Pickles are a treat for many. Some like to eat them fresh out a jar, others in some type of weird form of a drink or fried.
Since there are so many ways to enjoy a pickle, it is only proper to combine all these ways and throw a party.
KLAQ's Pickle Party took place on March 19th, 2022 at EPIC Railyard Center. It was an awesome event that brought pickle lovers from all over the area together.
This event also brought tons of local vendors together thanks to the Kaldescope Art Market. Vendors from all over El Paso brought out their talent to share with pickle lovers. Even some vendors made Pickle Party exclusive items.
VIPs for this were called Very Important Pickles and they got access to some exclusive food creations from UTEP's Chef Tony. These items included a very special pickle-infused guacamole, sliders, turkey wraps, and even deep-fried spiraled pickles.
It was an event many people thought was weird but turned out to be beautifully weird for the El Paso community.
No word on if this event will be returning next year, so for now, let us enjoy some photos from the event. If you would like to add to the gallery, feel free to send your photos to elpaso.dme@townsquare media.com
Maybe next year we can get more pickle games to happen since the pickle drinking contest seemed to be a hit between both kids and adults.
If you have any pickle game ideas, feel free to share those with us too.
KLAQ's Pickle Party: A Big Dill of Photos
KLAQ's Pickle Party took place at EPIC Railyard Event Center. El Pasoans were excited to get their pickles tickled at the first annual Pickle Party, as many people rushed into the venue to enjoy free pickle samples. Bob's Pickle Pops were handed out, along with shots of pickle juice. There was so much going on, you really had to experience it for yourself. For those who didn't here is a glimpse into the fantastic Pickle Party.
El Pasoans Favorite Places to Get Ice Cream