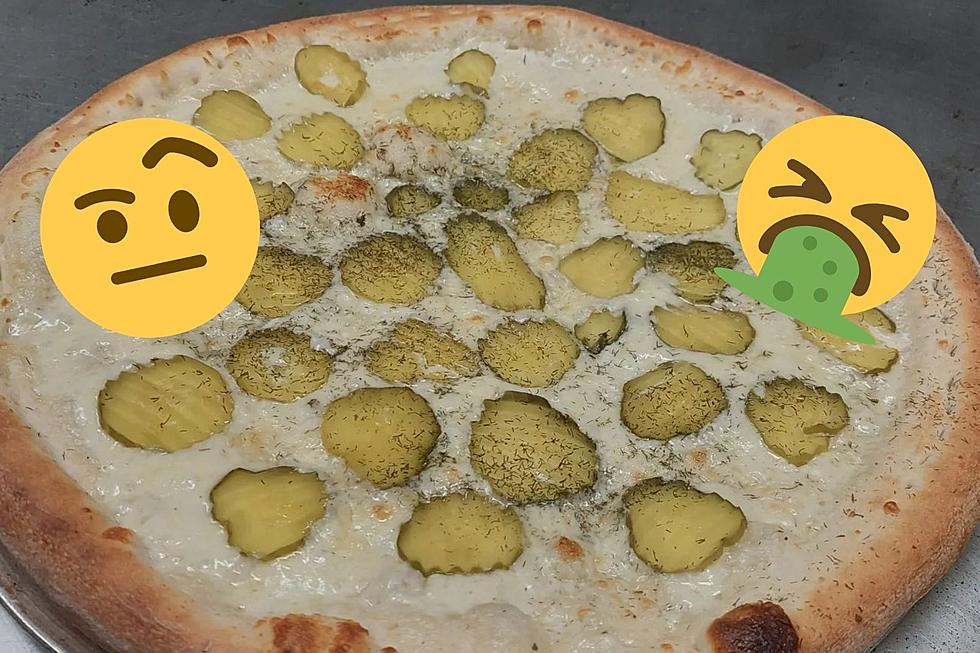 Some People In El Paso Apparently Enjoy Eating Pickle Pizza
via El Paso Art Charlie Facebook
Some pizza store owners sometimes receive the strangest requests when it comes to making someone's pizza. Now I just learned that some people in the borderland apparently like unusual pizza toppings. Before we go any further if you think pineapple is an unusual pizza topping you have NO idea what unusual is until now.
Enter your number to get our free mobile app
Last month I had written about a pizza shop on the Westside that makes unique pizza shapes. El Paso Art Charlie shares his creativeness when it comes to making pizzas in the borderland.
Charlie sure has skills since he sometimes turns pizza into art on special occasions. For example, he's done a heart pizza, batman calzone, and even a Peppa Pig pizza which by the way kids love.
But Charlie is known for a certain pizza he concocted which is brilliantly amazing that your tastebuds would surprisingly appreciate. Charlie's pizza shop is the place to go for a pickle pizza.
Now the KLAQ Pickle Party is right around the corner and I wanted to try pickles in a unique way in order to prepare my tastebuds for what is to come. Sure, you're thinking what kind of crazies would eat a pickle pizza, well to answer that, some employees of Townsquare Media of El Paso would.
Plus, there is even proof for you to see some of us here at the station tasting pickle pizza for the first time and on camera. Almost everyone who tried the pickle pizza had zero complaints and even compared (taste-wise) to a Big Mac from McDonald's.
You can see the footage of us grubbing on a pickle pizza directly below. But make sure to join us at the KLAQ Pickle Party this Saturday, March 19 at the Epic Railyard Event Center for all things pickles.
KEEP READING: 3-ingredient recipes you can make right now