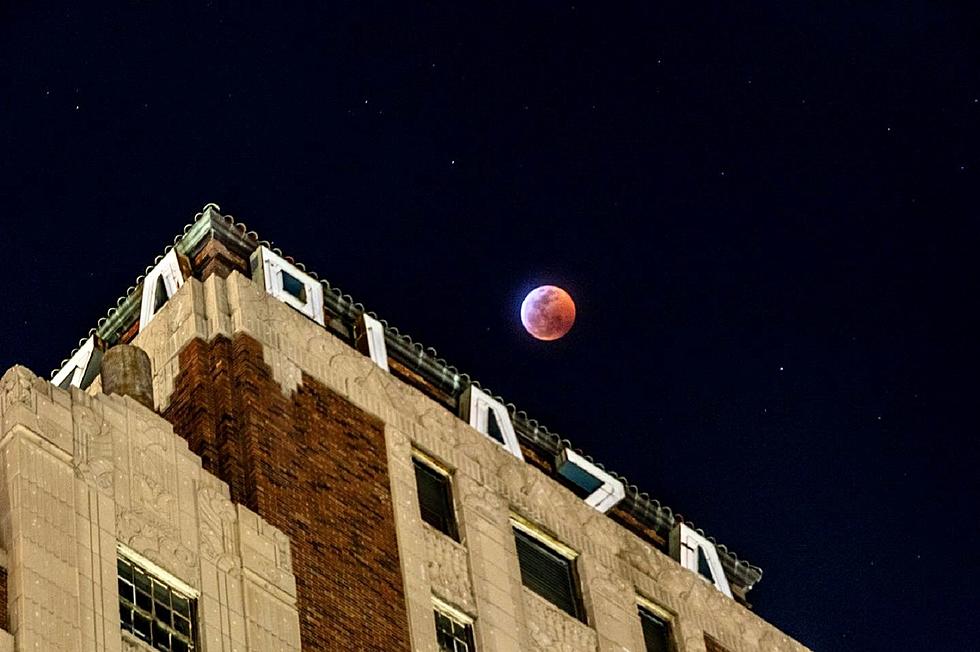 84-Minute Blood Moon Total Lunar Eclipse in May Will Be Visible From El Paso
Miguel Vigil
There will be two total lunar eclipses in 2022, and good news lovers of the night sky, the first one happening in May will be visible from El Paso and Southern New Mexico.
And by all accounts it's going to put on quite the celestial show. A clear sky is all we'll really need to see it.
Enter your number to get our free mobile app
The "Blood Flower Moon" we're going to see is not only going to be a 100% total eclipse that will turn a spectacular 100% reddish color, it will also be visible for nearly an hour and a half.
What's a Total Lunar Eclipse and Why They Call It a Blood Moon
A total lunar eclipse occurs when the full moon enters the shadow of Earth and is totally obscured by our planet's dark center giving it the reddish hue, hence the "Blood Moon" moniker.
A near-total eclipse was visible from El Paso in November of 2021.
As only 98% of Earth's only natural satellite was obscured it wasn't a true Blood Moon, but its reddish tint was still a sight to behold as evidenced by photos like the one above that made the rounds on social media.
When We'll See the Blood Flower Moon
According to the website timeanddate.com, it will be visible in our area beginning at 8:27 p.m. on Sunday May 15 into Monday, 16, 2022.
It's going to have the spectacular red look to it for 84 minutes, making it the longest total lunar eclipse since 2018. And it won't be topped totality-wise until June 2029.
Here's the timeline breakdown, per Time and Date dot com:
• A partial eclipse will begin at 8:27 p.m. Sunday, May 15.
• The full eclipse will commence at 9:29 p.m. and last until 10:53 p.m.
Blood Moon Peak Time
If all you want to do is see or photograph the moon when its in full-effect eclipse and reddish hue mode then 10:11 p.m. is when you need to look up, as that's when it will be at its maximum peak.
And you won't need anything but your eyes and clear skies to see it.
See the Total Lunar Eclipse at White Sands
If you're up for a road trip that night, White Sands National Monument kicks off their annual Full Moon Night series that evening.
You'll be able to see it go from partial to full eclipse as the park's extended hours that night keeps it open until 11 p.m. Get there early enough to play in the gypsum sand when the sun isn't at peak skin melting degrees, and see a beautiful sunset before the eclipse begins.
El Paso's Blue Moon Theater