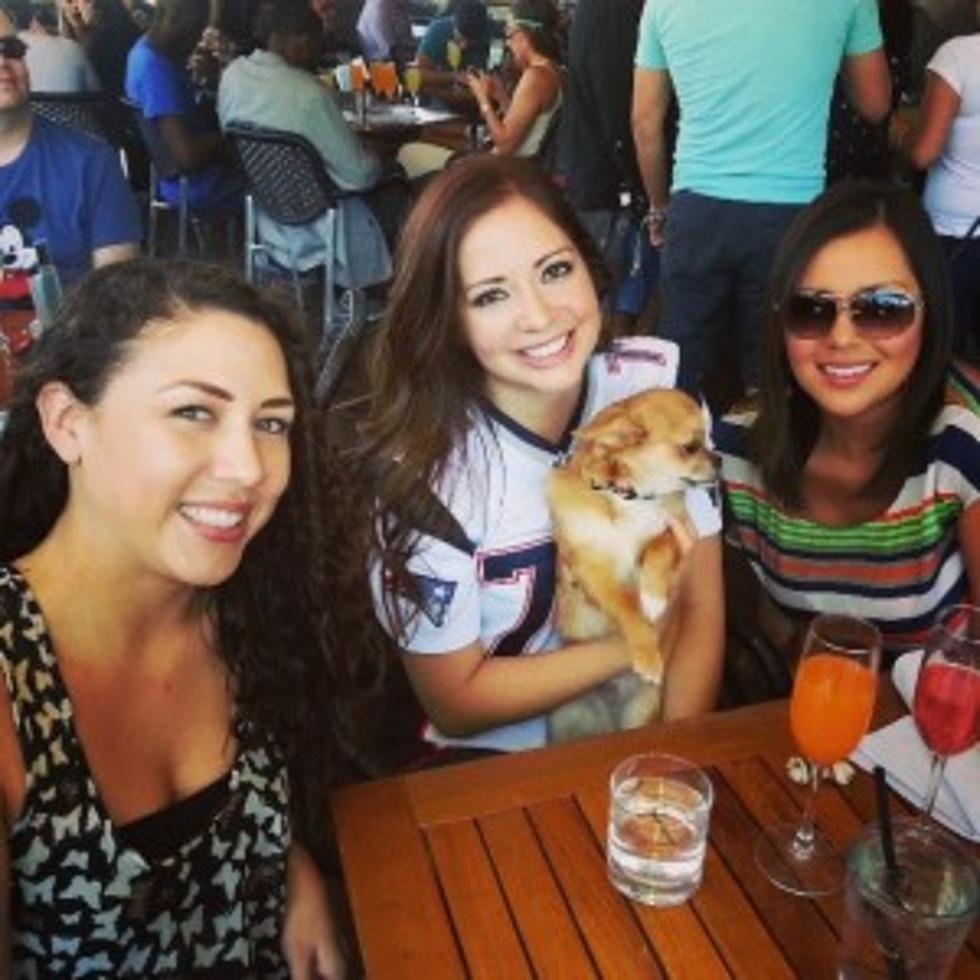 16 Surprisingly Dog Friendly Places In El Paso
KLAQ
I love to take my dog out with me while I run errands, get dinner, or meet up with friends. Here are some places that will welcome your pooch! Even some national chains!
I spoke with the manager at the Banana Republic store at the Outlet Shoppes of El Paso who notified me that if it is a small dog that you can hold, you are more than welcome to bring your pet to the store.

I calle the Barnes and Noble bookstore on Sunland Park Drive where they notified me that they do not allow animals into the store unless it is a service animal. After, I called the new store location where they informed me that if the dog is in a carrier or you are holding them, you are more than welcome to bring your small dog into the store.

I spoke with a manager at an El Paso Marshall's who confirmed that you are allowed to bring a small, well trained dog into the store with you as long as they are carried.

Before I even finished asking my question, the associate enthusiastically announced that yes they are a pet friendly store and you are more than welcome to bring your canine in to shop till they drop! Not from heat but from helping you pick the perfect outfit.

If you need to look at some amazing As Seen On TV products, new shower curtains, bedding, or anything you can think of Bedm, Bath and Beyond is the place to go! They welcome your canine into their shopping carts. Some locations even have carts that have micro-dry dog carts for them! Ahh-mazing!

I had a feeling this store was dog friend, when I took Tubby in to pick out his own dog bed. I can't buy something just to find out that he hates it! They do allow the dogs in the store and you might as well get them a comfy bed to sit in while they are in the art. Your dog will appreciate it.

Feeling creative? Take your pooch along to help you let your artistic side out in this store! Maybe they can show you a great way to make a work of art with your dog.

This store I've been told it depends on the store so you may want to double check the specific store you are going to. I called the location on the Westside on North Mesa and they said you are allowed to bring your dog as long as they are on a leash or sitting in the shopping cart. This means even big dogs are welcome!

This store had the same policy as Home Depot. You can bring your dog, even a large breed, to the store as long as the dog is on a leash.

Kinley's House Coffee and Teas

Want to spend sometime sitting on a patio, sipping a refreshing beverage while your pooch gets to people watch? You can do this at Kinley's!

This is a bar you and your furry friend can enjoy! Featuring a beautiful outdoor seating area, you are welcome to bring your dog, big or small, to enjoy happy hour with you as long as it is on a leash. It truly is a happy hour for everyone!

This is one of my favorite bars to go and hang out at! Inside the bar is some great arcade games and an outdoor bar covered in twinkly lights. A great atmosphere for you and your friends to come and hang out and have quality time with your dog too!

I don't get to travel too much to the Eastside, but a bar that even has dog meet ups is okay in my book! This bar is the meeting spot for the El Paso Facebook group EPug, a place to meet other pug parents! The bar even had a small kiddie pool for the squished faced sweethearts to lounge in1 What a wonderful way to spend a Sunday afternoon!

This is one of my favorite spots to go and enjoy breakfast, lunch, or even brunch. And the fact that they have a beautiful enclosed patio means your furry friend can join you for your morning nosh.

My mother is a quilter who is always picking up more batting, fabric, thread and other such goodies that she needs. Now, she is even more excited that she can take her little Chug (chihuahua/pug) with her when she goes to peruse the aisles at JoAnn's. As long as it is a small dog that you carry, your dog is more than welcome here!

A listener wrote in to say that Kona Grill also allows dogs on their outdoor patio. You may want to check with the manager before you go to make sure but what a great way to check out a brand new restaurant than with your furry friend.