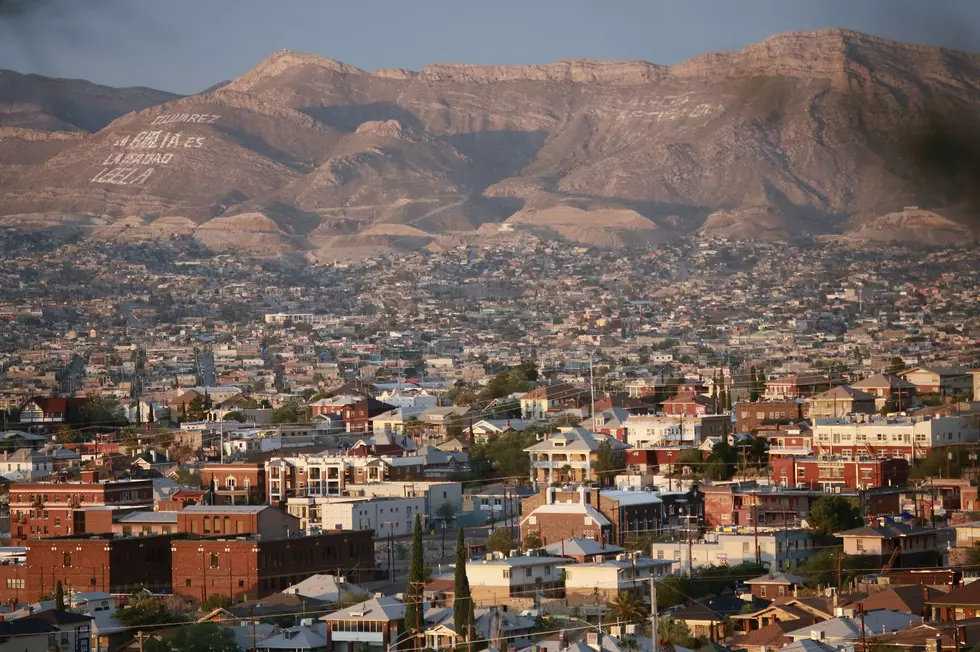 10 Of The Most Haunted Places Around El Paso
Getty Images
El Paso's rich history lends itself to many stories of ghosts and entities haunting cemeteries, churches, and many other areas across the city.
For years ghostly stories have been shared and passed down of apparitions and unexplainable occurrences happening around El Paso.
Most El Pasoans know that Concordia Cemetery is the most well-known "haunted" spot in El Paso, but there are others. There's also stories of a headless man who roams through the desert, a nun who appears to parishioners, children who help stranded motorists, and many more spine-chilling tales.
El Muerto
The story says that a man, El Muerto, has been seen riding a horse through the desert with his head on his lap. Think of the headless horseman from the Disney tale of Ichabod.
Cristo Rey Catholic Church
This church apparently is part of a convent that is only open to the public during Holy Week. According to parishioners, there's a nun that has been seen wearing a traditional habit inside the church.
Evergreen Cemetery
Concordia Cemetery may be the most haunted cemetery in El Paso, but Evergreen Cemetery has also been to the site of haunted tales. This story tells of a boy standing on the sidewalk asking for a ride during the early hours of the morning. The child has also been spotted near the railroad tracks behind the cemetery. This one gave me the creepy crawlies.
Fire Station #9
A firefighter who is helping beyond the grave? Reports at Fire Station #9, which is located on Dallas St. say that a firefighter died in a fire at this fire station. But this ghostly firefighter apparently alerts the station when a fire is happening by turning the lights on and off and flush toilets to wake up the firefighters before the alarm.
Fire Station #11
Fire Station #11, located in downtown El Paso is so scary that some firefighters have a difficult time sleeping over. The fire station is said to be so haunted that firefighters have reported beds shaking in the middle of the night, and covers being pulled off when they sleep.
McKelligon Canyon
The majestic McKelligon Canyon nestled in the Franklin Mountains is said to be haunted by a man who died during the construction of the amphitheater. Lights are said to flicker in the men's dressing room area, and a presence is felt walking around and banging on the walls.
The Plaza Theater
The 90-year old Plaza Theatre is said to be haunted by a man in uniform who fell off the second floor of the theatre in the 1940s. Some say they have seen this man sitting on the mezzanine smoking a cigarette near the staircase.
Kids On The Railroad Tracks
This is a story I heard during high school – apparently, there is an area by some old railroad tracks where a bus full of children was hit by an oncoming train and died. The spirit of these kids is said to push off any vehicles that get stuck on these same tracks.
Sacred Heart Catholic Church
This ghost story is about a young girl who was left at the altar, on her wedding day and is said to be seen dressed in an old-school wedding dress crying and waiting on her groom to return.
Transmountain Road
A monk walking alongside his donkey is said to roam across Transmountain Road. According to UTEP, there is a goldmine that Spanish missionaries hid around this area, and this monk is said to protect it. Drivers have claimed to come across the monk and his donkey and have also been the cause of many accidents over the years.
If you know of any haunted places around El Paso, feel free to share your ghost stories by emailing me at monika@ksii.com.