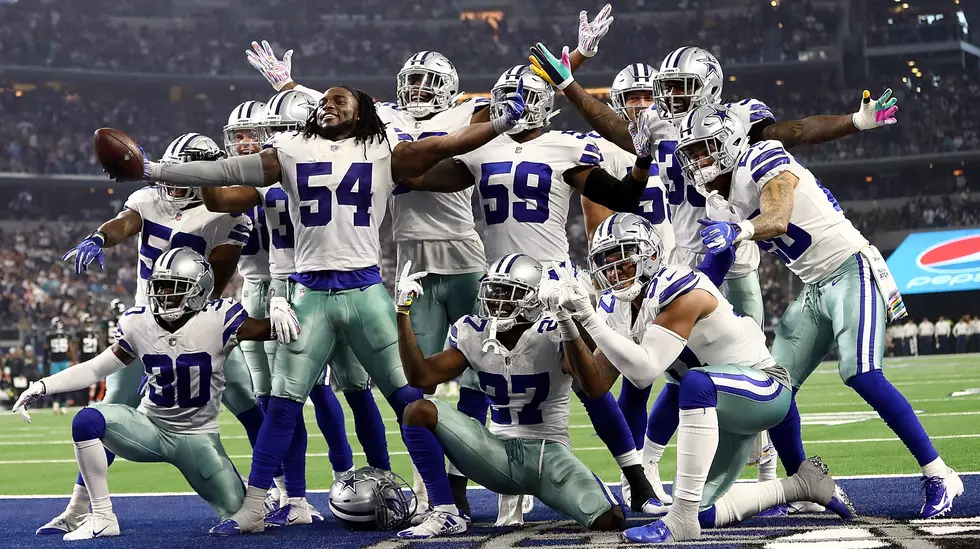 10 Best Tweets About The Cowboys Explosive D
Getty Images
'Twas the matchup against the defending Super Bowl Champions. Undefeated Cooper Rush and his dominating D came to So-Fi Stadium and left with a WIN.
I would imagine that is how the fairy tale would go. Or...is going? Either way, the Dallas Cowboys Defense is on the rise. They are hard to beat. It was just two years ago when the Dallas defense was one of the worst in the NFL. Like...almost last place.
Here are the 10 best tweets about the 'Cowboys Explosive D', as I like to call it. Our news partners over at KVIA called it 'Cowboys Dominant D'. Others may just stick with the Dallas Cowboys Defense. Whatever it may be... IT GOOD.
Through the first five weeks this year, the Dallas D is third best in the NFL. No team has yet to score 20 points on the 'Boys.
Dan Quinn is the defensive coordinator for the Dallas Cowboys.
Last year they jumped up to 7th best in the NFL, allowing closer to 21 points per game. And of course... 2021 was the year of DIGGS. Trevon led the NFL with 11 INTs.
What a difference a couple years can make -- from 28th... to 7th... to 3rd.
ELITE.
Cooper Rush was one of the first to credit the Cowboys defense for his recent backup success. After his win against the Washington Commanders, he had this to say:
"They're the reason we're winning, it's just plain and simple. Those guys, I mean, 10 points in the NFL is pretty impressive."

 
And finally...'TIS THE SEASON.
While all the talk and attention has been on who's playing quarterback...is it time to start considering Dallas a title contender thanks to the other side of the ball?
KLAQ's Pickle Party: A Big Dill of Photos
KLAQ's Pickle Party took place at EPIC Railyard Event Center. El Pasoans were excited to get their pickles tickled at the first annual Pickle Party, as many people rushed into the venue to enjoy free pickle samples. Bob's Pickle Pops were handed out, along with shots of pickle juice. There was so much going on, you really had to experience it for yourself. For those who didn't here is a glimpse into the fantastic Pickle Party.