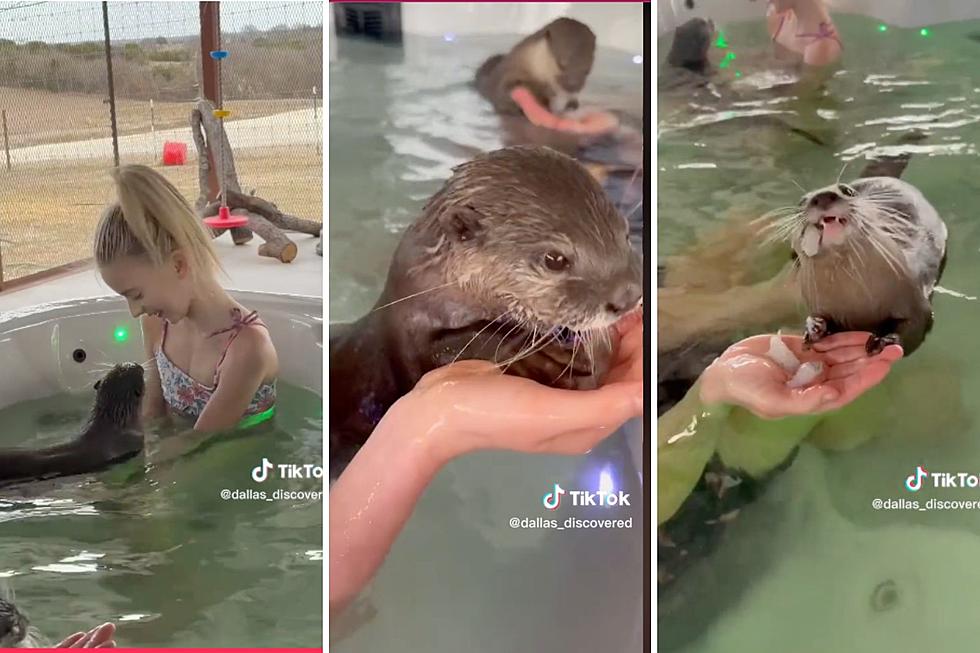 Forget Babes, Otters are the New Swim Partners You Need in Texas
Dallas_Discovered via TikTok
If you go on social media, even for a little bit, you're bound to come across some cute animal videos, like otters. And if you're like me, you probably love the furry little guys and wish to see them in person. Well there IS an animal ranch in Texas where you can not only see these little guys up close, but you CAN swim with them in a hot tub.
Deep in the Heart of Texas
If you travel to the small town of McGregor, TX, just 20 minutes west of Waco, that's where you can find the Blue Hills Ranch & Resort. This is the place where people have been posting videos all over TikTok of themselves, their friends & family, all getting to share a hot tub with the otters that are home at Blue Hills.
Just one simple search for "swimming with otters texas" & you will find an ABUNDANCE of results like these:
From Dallas Discover
HaileyTibbss
oddra_fields
& courtney_jmd
That's just a handful of videos that you can find on TikTok alone. You can find more videos on YouTube too.
What if I'm not crazy about being around just the otters?
If swimming with otters isn't your thing; they offer other services there including:
Renting out cabins so you can have a getaway for a weekend
Dining with the giraffes
The Safari Ranch where people can see the other animals there like kangaroos, donkeys, emus & cows
You can even plan your wedding there if you want.
Personally I was won over by the fact I can actually have the chance to swim with an otter.
Texas Hill Country Castle
You can stay in a real castle at this Texas Hill Country Castle