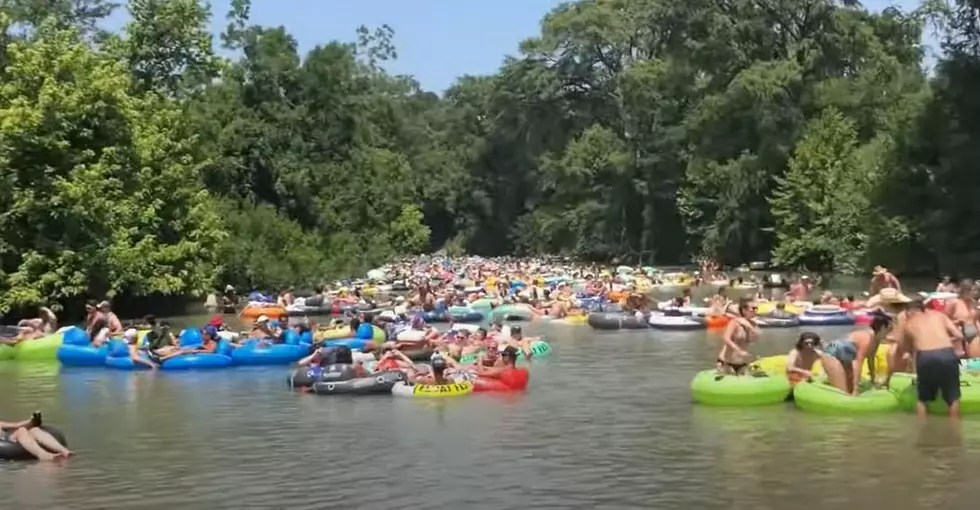 Would El Paso Love or Hate a Float Fest on the Rio Grande?
via TK Chasing Weird YouTube
There are some El Pasoans who have penciled in some time to visit friends and float around at Float Fest. Now some of you may or may not know about Float Fest coming up on July 23 and 24.
Enter your number to get our free mobile app
If you haven't heard of it, Float Fest is in Gonzales, Texas and basically says it all in the name. People who attend Float Fest are able to float down the Guadalupe River and enjoy the concert.
Some El Pasoans are always up for an adventure such as this and would travel just to experience it. You can get an idea and see the route from Float Fest's YouTube video above.
But this event had me wondering if it were possible in El Paso, how many of you would be down to float down the Rio Grande? Shoot, some people in the borderland already float it but can you imagine if it were a float festival?
Just picture it, floating along the Rio Grande on whatever inflatable device you have and enjoying a concert after. Now as for the music scene, the bands would be Cigarettes After Sex, Dusty Low, Ray Arreola, and Jim Ward.
Obviously, we already know what kind of food trucks to expect at an El Paso float fest. I mean just refer to the crowd that participated at the KLAQ River Raft Race the previous years.
The difference is you wouldn't need to get all creative and build a boat as you would for the KLAQ River Raft Race.
In my opinion, this is something El Paso needs that El Pasoans would be up for in the summer. TK Chasing Weird's YouTube video above sure makes Float Fest look extremely fun.
But since this type of outing has not been available in El Paso, for now, you can travel to Gonzales, Texas to see what Float Fest is all about.
LOOK: Stunning vintage photos capture the beauty of America's national parks
Today these parks are located throughout the country in 25 states and the U.S. Virgin Islands. The land encompassing them was either purchased or donated, though much of it had been inhabited by native people for thousands of years before the founding of the United States. These areas are protected and revered as educational resources about the natural world, and as spaces for exploration.
Keep scrolling for 50 vintage photos that show the beauty of America's national parks.