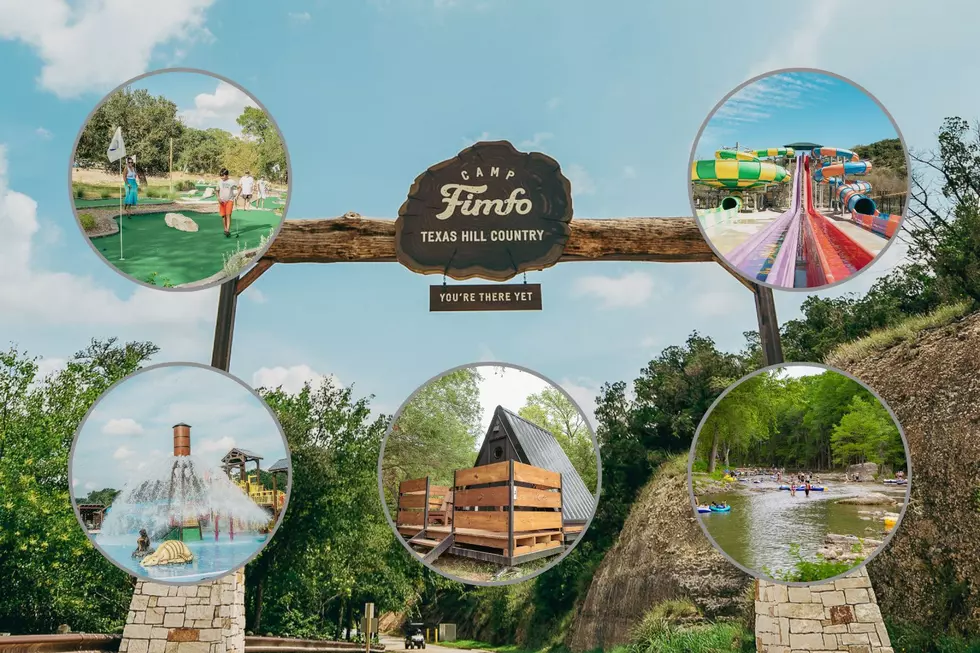 Destination Texas: A Glamping Experience Like No Other Awaits at Camp Fimfo
Camp Fimfo/Facebook/Canva
We have quite a few excellent places to go camping here in Texas, but Camp Fimfo might be your new favorite spot that you never knew about.
Located in the heart of the Hill Country, Camp Fimfo is snug up against the Guadalupe River and offers plenty of camping styles and activities. As a matter of fact, Travel Awaits claims that Camp Fimfo is the top-rated glamping experience in America.
The accommodations at Camp Fimfo are perfect for any style of modern camping.
Tent camping is permitted but why worry about the hassle of setting it up and then sleeping on the ground when you spoil yourself in one of the cabins at Camp Fimfo.
If you have an RV, then Camp Fimfo is perfect for you as they have full water, electric, and sewage hookups.
Camp Fimfo also offers cabin camping and has styles perfect for any size of the group.
What kind of amenities are offered at Camp Fimfo?
Like they say at Fimfo, you get "fun from dawn 'til dusk" with a wide array of amenities to satisfy even the grouchiest campers.
Pool
Interactive Water Playground
Mini Golf
Water Slides
Hot Tubs
Yard Games (like cornhole)
No Dive Bar (swim-up)
Squirrely's Tavern
Gem Mining
General Store
Playground
Basketball
Pickle Ball/Tennis
Wading Creek
Golf Carts
Private Cabanas
Bathhouses
Laundry Room
and more
Oh, and who could forget the convenient access to the Guadalupe River for swimming, kayaking, tubing, and other fun in the water.
While it may have a funny name, you'll have plenty of fun when you go camping at Camp Fimfo.
Camp Fimfo in the Texas Hill Country
Check out what other people have to say about Camp Fimfo here.
10 Majestic State and National Parks of Texas
These are some of the highest-rated, by visitors, state and national parks in Texas.