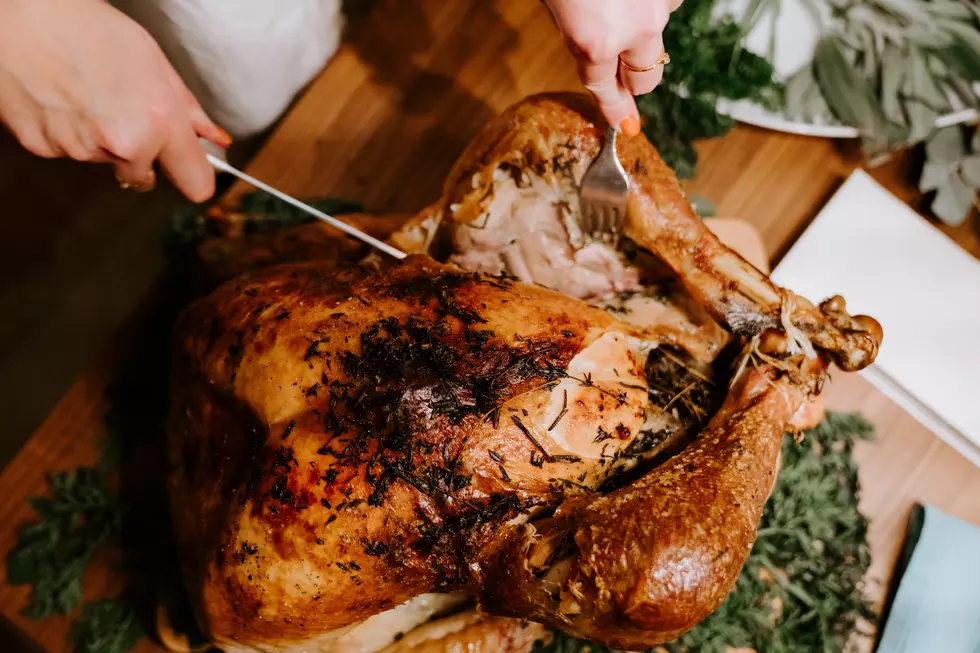 Places You Can Order a Full Thanksgiving Meal in El Paso
Claudio Schwarz via Unsplash
It's that time of year again- time to get the turkey ready for all the friends and family you'll be having over!
I am one of those people who loves Thanksgiving food; the turkey, the stuffing and the cranberry sauce, I love it all.
However, I sometimes do dread all the preparation for Thanksgiving dinner. Having to make all that food, and on top of that all the cleanup? It sometimes makes me wish I could order out instead!
Enter your number to get our free mobile app
If you're like me and dread the thought of having to cook so much all for it be eaten in seconds, then you are in luck! I have found several places around El Paso that are offering full Thanksgiving meal packages.
Some of the meal packages are ready at pick up and others will require you to just heat and serve; either way, all the stress is left behind so that you can enjoy Thanksgiving for what it really is- a day to be with family! If you're interested in seeing where you can order a full Thanksgiving meal keep on scrolling!
Albertson's
Albertson's is offering (what I think) is a cheap meal- but you get so much! Aside from the traditional turkey, they also offer spiral ham and a prime rib dinner.
El Super
El Super is also offering a Thanksgiving meal for roughly the same price as Albertson's, as well as also offering a ham dinner with all the fixings.
Cracker Barrel
If you're looking for some country cooking, then Cracker Barrel is offering their Heat N' Serve meal.
Desert Oak Barbecue
If you're looking for a Texas Thanksgiving, Desert Oak Barbecue is offering just the perfect smoked turkey meal.
Kings BBQ & Southern Kitchen
Another great local barbeque place, King's BBQ, is also offering a a Thanksgiving meal with all the fixings.
Borderland Steakhouse
Borderland Steakhouse is also offering individual plates as well as in person dining on Thanksgiving.
Anson 11
Probably one of the fanciest restaurants in El Paso, you can have a gourmet Thanksgiving dinner without all the fuss.
Bamboo Corna
If you're looking for a Jamaican twist, then you'll definitely want to order from this place!
Dom's Vegan
If you're looking for a vegan option- as well as a personal chef that comes to you, Dom's is highly recommended!
40 Of The Best Musicians Born In the Lone Star State
Texas has been home to a wide variety of musical genres; many musicians have become staples of rock, metal, pop, country & more. Here are some of the greatest musicians to ever represent the state of Texas.