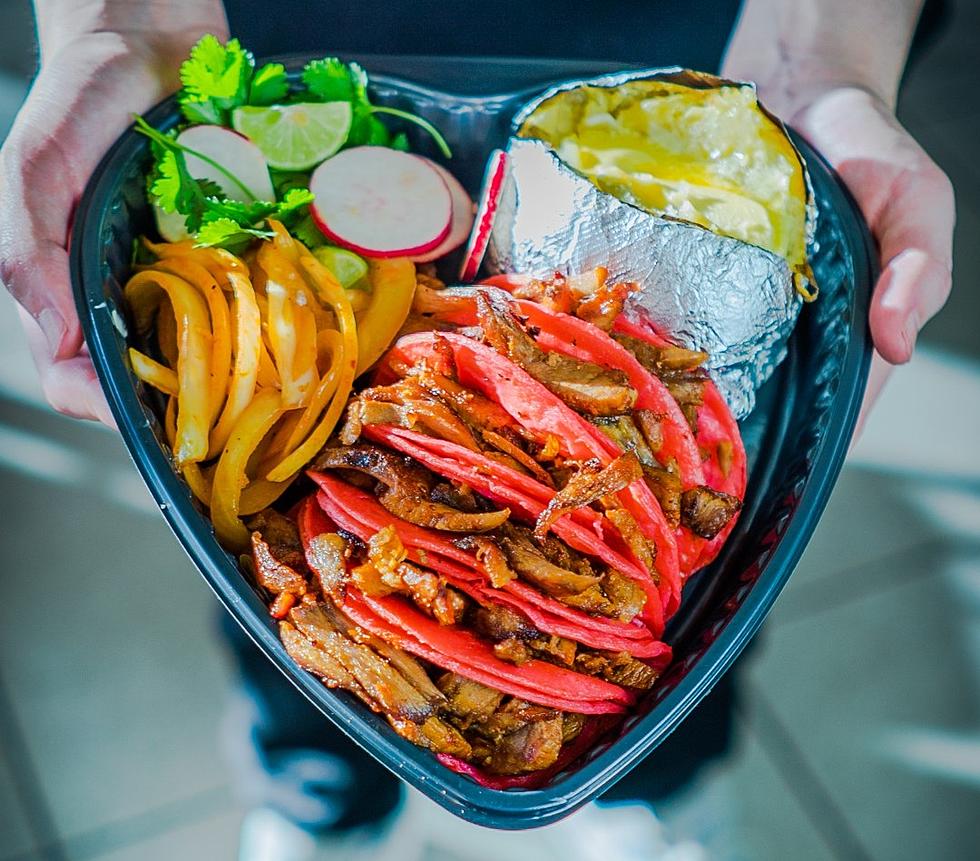 Where to Get Pink Tacos + Heart-Shaped Taco Trays for Valentine's Day 2022
Tacos Chinampa
Forget chocolates on Valentine's Day. Let's taco 'bout tacos. Few things say 'taquero mucho' more than heart-shaped food.
If you truly heart your boo then pass up on getting him or her the biggest stuffed-teddy-bear-holding-a-heart the guy in the Walmart parking lot is selling out of the trunk of his car and get to ordering a heart-shaped taco tray. By the end of dinner they'll be saying "taco dirty to me." Rawr!
Enter your number to get our free mobile app
L & J Cafe
"The old place by the graveyard" is serving up a couple's taco tray in celebration of The Holy Day of Obligation©. The "taco heart meal for two" includes 14 tacos, two loaded baked potatoes, chile con questo, and two sides of charro beans.
Tacos Chinampa
Tacos Chinampa is upping the Valentine's taco tray game with pink tacos. Sounds super-sexy and also kinda dirty, no? They're calling their Valentine's Day special a Tacorazon plate.
It comes with six tacos made with pink tortillas and a baked potato. Available Feb. 10 through Valentine's Day at all 3 locations.
Matteo's Mexican Food
Both locations in Las Cruces and the all-new Matteo's Mexican Food in El Paso are paying homage to the Hallmark Holiday. And talk about having a big heart, the Matteo's Heart Shape Taco Tray is 32 tacos filled with your choice of carne asada, chicken, or brisket. Oh, Matteo's, you had me at '32 tacos.'
Fito's, Home of the Tacogram
Why send flowers to his or her workplace or home when you can surprise your Valentine with a tacogram from Fito's.
They'll not only get 4 tacos, a baked potato, balloon, and a personalized card in a heart shaped tray along with with a special delivery of a song or any message you want to send your Valentine's way.
You can even have it delivered by a costumed mascot, like a T-Rex or a Dallas Cowboys cheerleader. They'll deliver pretty much anywhere in El Paso.
Taco Chow Food 915
Taco Chow 915 also does the delivery to your door thing, but their delivery area is limited to mostly the Eastside or Horizon.
Heart-shaped taco trays come in various quantities and sizes. There's the Couples Heart, a family-size heart, kid's heart, and the TaKeto Mucho for those doing the low carb Keto diet. Available Feb. 10 through Valentine's Day, but must be pre-ordered at least a day ahead.
Top El Paso Spots for Memorable Valentine's Day Photos