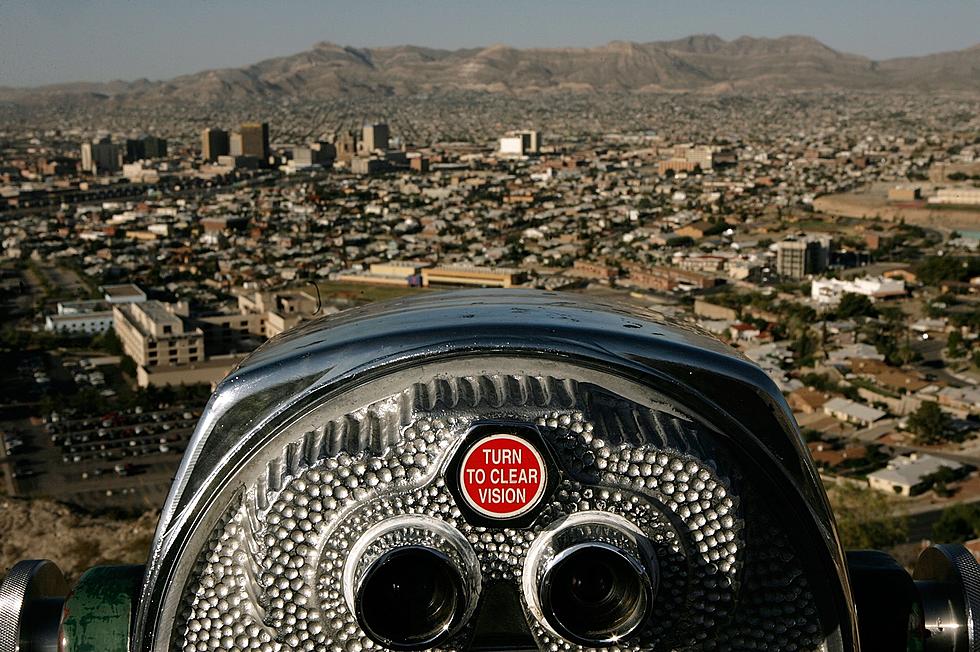 Where Are They Now? 7 EP Restaurants Featured On Food Network
Getty Images
Let's revisit all seven El Paso restaurants featured on Food Network's Diners, Drive-Ins & Dives hosted by Guy Fieri to see where they are now.
We're going through the list of the seven El Paso restaurants featured on Guy Fieri's Diners, Drive-In & Dives to see if they're still serving up some of the best eats in flavor town.
El Paso Restaurants Featured on Guy Fieri's Diners, Drive-Ins & Dives: Where Are They Now?
Delight El Paso – 502 North Oregon Street El Paso, TX 79901
Sadly Delight closed its doors in December of 2020. We suspect that the pandemic played a pivotal role in their closure, but no reason was shared on their social media platforms. The original airdate of their episode aired in September of 2019 when Guy Fieri stopped in to try the popular downtown spot.
Desert Oak Barbecue - 320 North Zaragosa Suite 105 El Paso, TX 79936
Guy Fieri brought his crew down in early 2019 to hit up Desert Oak Barbeque to try its popular loaded stuffed potato. Since his visit, this El Paso eatery is still going strong and serving up some of the best Central Texas Style Barbecue in town.
Kaedama - 204 Boston Avenue El Paso, TX 79902
In 2020 Kaedama was added to Guy Fieri's Diners, Drive-Ins & Dives list featuring their tasty ramen. Kaedama is still a favored hot spot for El Pasoans craving a bowl of authentic Japanese Ramen or a Sushi Burrito.
La Colonial Tortilla Factory - 212 North Copia Street El Paso, TX 79905
Since 1972 La Colonial Tortilla Factory has been serving up some of the freshest tortillas, burritos, and tamales. The tortilla factory is not only still open and proudly serving our community, but another celebrity chef, Pati Jinich, will feature the business in her upcoming two-part series titled, La Frontera, this Friday, October 15, 2021.
Lick It Up Food Truck - 114 East Mills Avenue El Paso, TX 79901
 

 

 

View this post on Instagram

 
Lick It Up has been serving up Mexican plant-based street food since February of 2017, first as a food truck, followed by a move inside International Bar in downtown El Paso. Since its feature in Diners, Drive-In's, and Dives, the Mexican plant-based eatery expanded to Austin, TX last summer as a food truck located at the Spider House Cafe & Ballroom.
Ruli's International Kitchen - 4176 North Mesa Street El Paso, TX 79902
In Episode 10 (Season 30) of Diners, Drive-Ins & Dives, titled From Australian to Asian, Guy Fieri stops at Ruli's International Kitchen for sensational dishes such as its Pasta Chihuahua and Oxtail Tostadas. Since that airing, Ruli's Kitchen began its cooking show on Facebook titled Chuco Cooking Show and was recently named 2021 Best Chef and Best International Food in El Paso Inc.'s Best of the Best.
Tasty Kabob - 6110 N Mesa Street El Paso, TX 79912
Since Guy Fieri's visit, Tasty Kabob is still serving some of the most delicious and authentic Persian and Iranian cuisines here in El Paso. One of these days, stop by to try their Beef Koobideh: seasoned beef kabobs served with crispy Persian rice (called tadig) and a shallot-yogurt sauce.
26 New Businesses Opening At Eastlake In El Paso
Experience El Paso's Only Goat Yoga Farm
35 Unwritten Rules That True El Pasoans Know:
Celebrities Busted With Drugs In & Around El Paso, TX