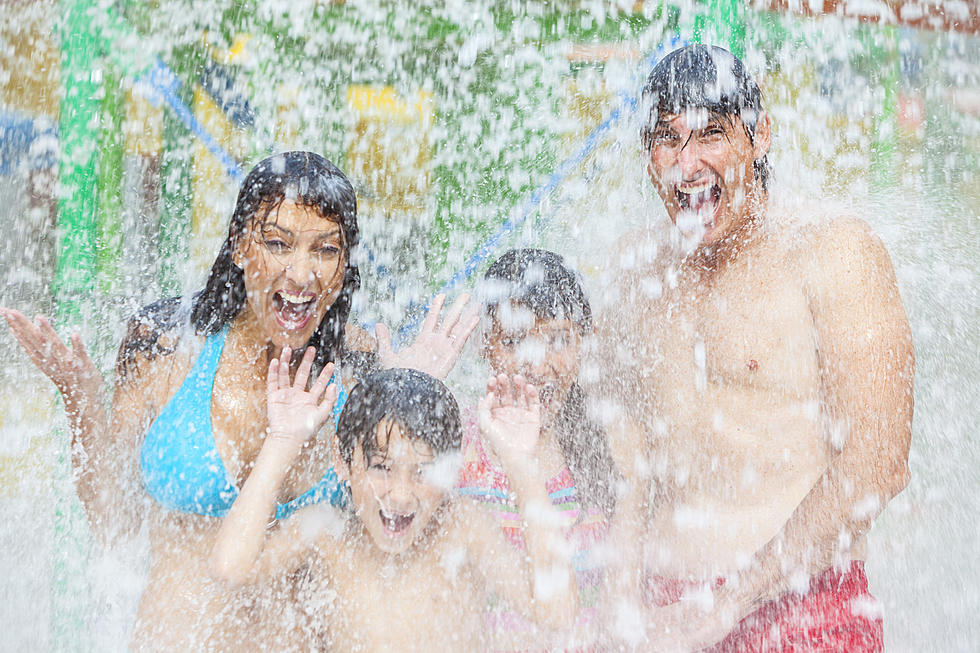 Here Is When El Paso Waterparks, Pools and Splash Parks Will Open
Thinkstock
You won't have to sweat the hot El Paso days this summer.
Restrictions on the use of certain city facilities and services that were previously imposed to slow the spread of the coronavirus are being relaxed as the city continues to transition from COVID crisis to COVID coexistence. The move forward will result in the city reopening not only spray parks and pools, but El Pasoans will be getting several new places to cool off in the form of regional water parks.
Not all aquatic facilities and amenities will reopen at once. The plan is to bring them back in phases.
Spray parks will be the first quality of life amenity to return in mid-April, followed by indoor pools, the Northeast regional water park, and outdoor pools in May.
When they do, they will follow city health and CDC COVID-19 precautions, including face mask requirements and capacity limits.
Spray Parks and Splash Pads
Here is what will be different and what you need to know about their reopening:
• Open to the public beginning Saturday, April 17
• Days of operation will be Tuesdays through Sundays
• The water-splashing fun will be broken up into two segments: 10 a.m.-1 p.m. and 5 p.m.-8 p.m.
• There will be an extended cleaning break between segments to ensure proper hygiene, and staff will conduct enhanced cleanings on Mondays.
In addition to numerous water features, they also have a shaded area and picnic tables -- and best of all, they're all free to use and open to the public.
The splash pad at San Jacinto Plaza and the Hunt Family Desert Springs Splash Pad located inside the El Paso Zoo will also re-open on April 17. Hours for the zoo pad will match zoo operating hours.
City of El Paso Regional Water Parks
Camp Cohen in the Northeast will be the first of four to open. City officials say it will be good to go Memorial Day weekend.
Location: former Cohen Stadium site in Northeast
Theme: Summer Camp
Water Features: take dip in the flowing Rain Roamer lazy river or the Shallow Waters leisure pool, lap swim in Endurance River, climb the Warrior Wall or ride down Thunder Run, Lighting Bolt or Monsoon Plunge slides. Little ones can splash around in Poppy Island within the Wild Lagoon.
The three remaining regional water parks -- Chapoteo (Lower Valley), Lost Kingdom (Central), and Oasis (Far East) -- will make their debuts in June and July as staff is hired and trained.
Pools
• Open May 1: Westside Natatorium, Memorial, Veterans, Eastside Natatorium and Marty Robins indoor pools will operate on Tuesdays through Fridays 6 a.m. to 11 a.m., and 5 p.m. to 9 p.m. and Saturdays from 6 a.m. to 11 a.m.
• Open May 31: Grandview and Pavo Real outdoor pools will operate Monday through Friday from 6 p.m. to 9 p.m. and Saturday and Sunday from 12 p.m. to 4 p.m.
Need to See: Celebrities Who Have Dined at L & J Cafe