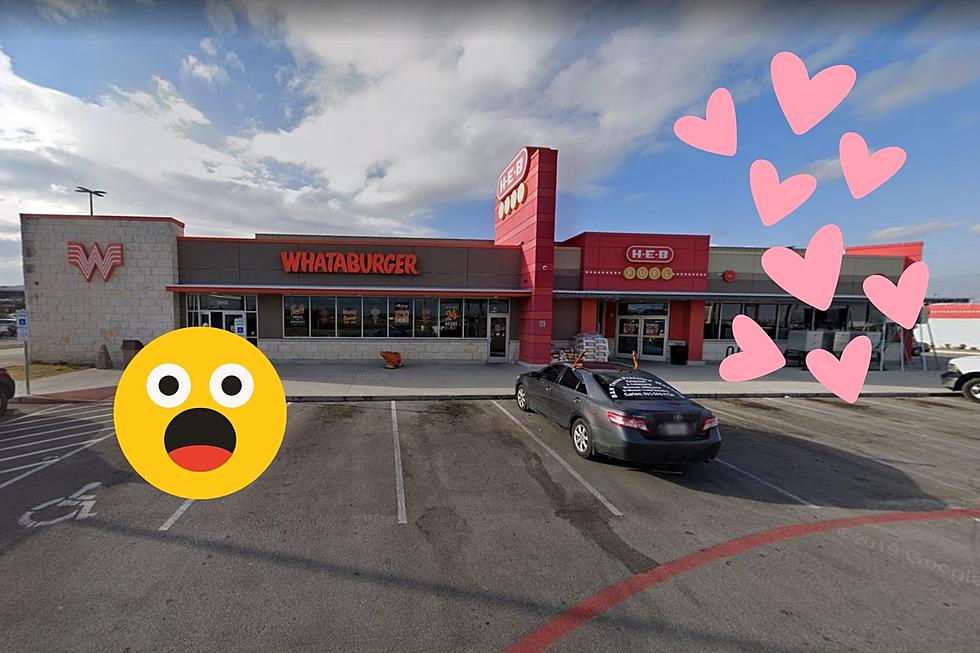 Dream Combo of Whataburger and H-E-B All in One Exists in Hutto, Texas
Google Maps
If I asked you to name the Holy Trinity of Texas, I bet you could get it right on the first try - Buc-ee's, Whataburger, H-E-B. We love Buc-ee's for their fun t-shirts, Beaver Nuggets, restrooms you can dine in and, oh yeah, gas. Forget the golden arches, Texans want to eat a Whataburger under a Flying W. You'll find some of the freshest groceries and great tasting store brand items at H-E-B, just not in East Texas. But what if I told you that in Hutto, Texas, there is a combo of H-E-B and Whataburger? There is and its not the only town to have one.
Central Texas Road Trip Must Stop
If your road trip takes you through Central Texas, make a stop in Hutto off Highway 130, about 30 miles north of Austin. There you will find a combo of Texas establishments that many of us East Texans would love to see here, a H-E-B and Whataburger back to back. Oh yes. Texas' favorite burger chain paired with Texas' favorite grocery chain. Hutto isn't the only location for this combo, you'll also find one in Lytle, Texas just off Interstate 35.
What will you find at H-E-B Fuel?
So you won't find a full H-E-B grocery store with a Whataburger attached to it. Its actually an H-E-B Fuel convenience store. It's similar to what we have around here with Brookshire's and Super 1 Foods gas stations, only bigger. Inside those H-E-B Fuel stores you will find gas station sushi that won't make you sick, sandwiches, pizza and other typical convenience store grab and go items (Wide Open Eats).
The Whataburger features the usual burgers we all know and love. You'll find the other usual Whataburger items, too. The drive thru is even open 24 hours just like a stand alone store.
Bring This Combo Store to East Texas
You can't help but beam with Texas pride when you see those two Texas icons right next to each other. This just adds to the jealousy of not having a modern H-E-B in East Texas. Maybe we can petition H-E-B to bring just their convenience store to East Texas and attach the Whataburger to it. I think something like that could start the wheels turning at H-E-B to bring a modern store here. There will have to be some negotiation between them and Brookshire's for this to happen if you believe the long rumored story.
The Texas Holy Trinity Location
While Whataburger and H-E-B together is awesome, what if those two plus a Buc-ee's were all in the same spot. Well, there is one Texas location where that is the case. In New Braunfels along Interstate 35 at the Highway 59 exit, you will find Buc-ee's and a Whataburger next to each other with a H-E-B Plus on the other side of the interstate from the two Texas icons.
One day East Texas, one day, we will be able to enjoy the Holy Trinity of Texas is our neck of the woods. Let's hope anyway.
31 Ways to Show Off Your Whataburger Fandom
From shirts to hats to jewelry, there are a plethora of ways to show off that you're a fan of Whataburger.
Whataburger #80 in Mesquite
This Whataburger is just over 50 years old and sits in a historic part of Mesquite.
13 Great Locations to Add a Buc-ee's in East Texas
We've put together a wishlist of great locations for a Buc-ee's location in East Texas.