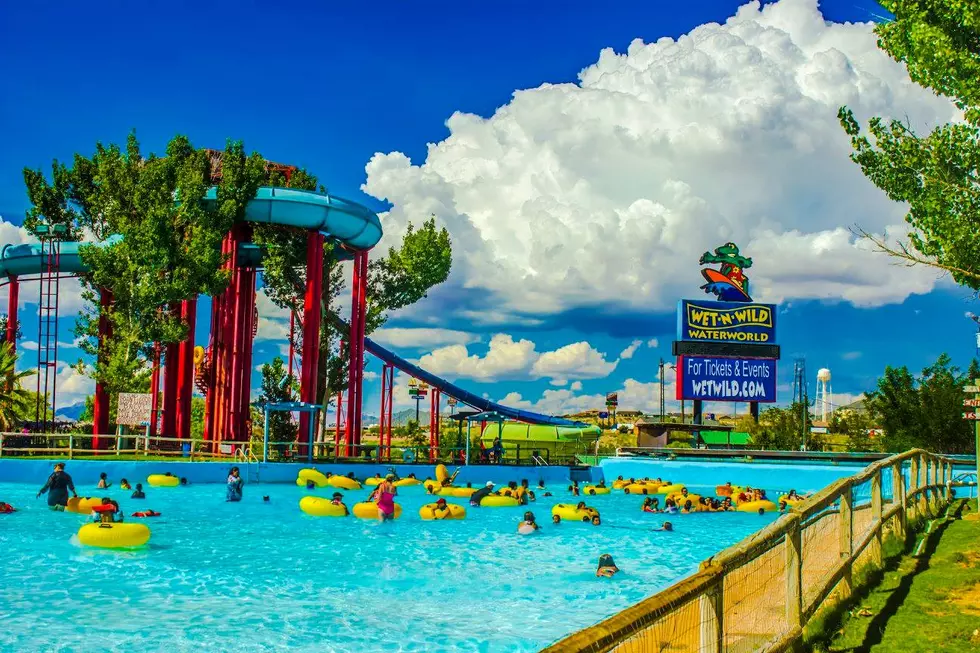 Wet 'N Wild Set to Reopen in May with Safety Plan in Place
Wet N Wild Waterworld
Temperatures are going to start to heat up sooner than later around here, and for a lot of El Pasoans that means a trip to Wet 'N Wild Waterworld is imminent. And more and more it's looking like it could be a full season of water rides and outdoor summer fun for El Paso's homegrown water park.
I spoke with Wet 'N Wild representative Emily Polinsky to get the scoop on when Borderland residents can look forward to fun in the sun and here's what I learned.
The tentative plan is to open on Saturday, May 1, then Saturdays and Sundays only for the rest of the month before opening everyday Memorial Day through Labor Day.
Covid-19 dramatically affected the waterpark's 2020 season, but with vaccines now being distributed and restrictions lifted the hope is operations can return to something close to normal this year.
Enter your number to get our free mobile app
"We plan to continue monitoring El Paso cases and hospitalization rates before determining whether or not to open beyond our current self-imposed 50% capacity," Polinsky informed. "We are hopeful that with the supply of vaccinations and the current administration's plan to vaccinate most adults by May that El Paso's Covid-19 cases will continue to decline as summer approaches."
As far as masking is concerned, "We will still ask guests to wear masks when they are within 6ft from others who are not part of their household, and continue socially distancing our picnic tables and attractions. Masks are not required, in fact discouraged, when people are in the water or on our many water attractions."
A lot could change between now and May 1, but as of right now that's the plan Wet 'N Wild has in place. Fingers crossed that we learned our lesson this past fall about behaving recklessly and we don't suffer a setback. Summer offers us a lot of outdoor entertainment options and I would sure hate for us to miss out on another year of them.
KEEP READING: 50 activities to keep kids busy this summer