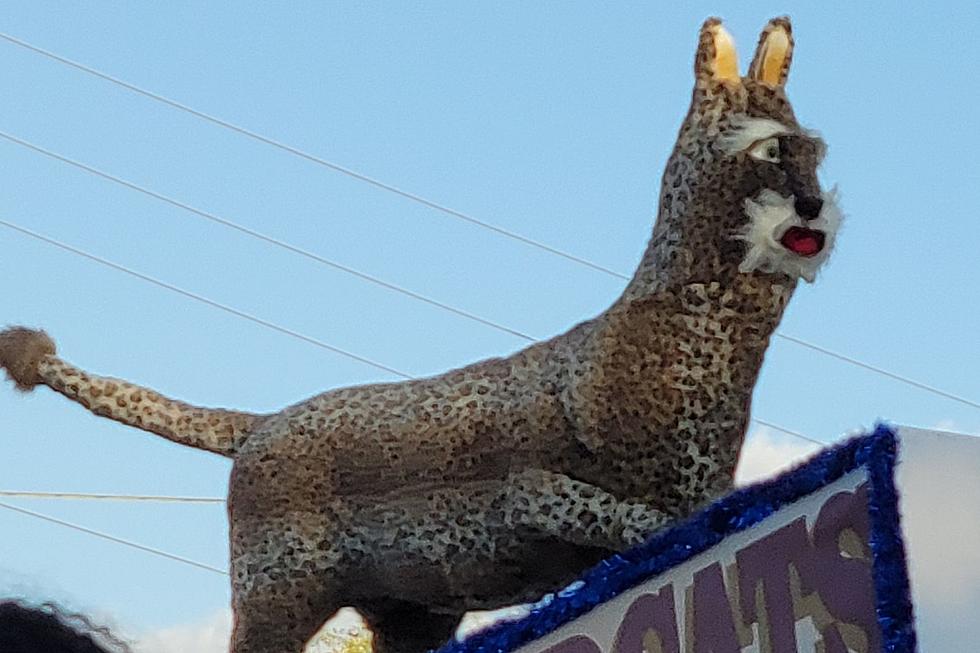 Weird Stuffed Cat Appears on Homecoming Float and Still Haunts Me
Emily Slape
The 2021 Fabens Homecoming Parade is always a great event for my hometown. I love being from Fabens and appreciate all the memories I have made growing up there, especially anything having to do with parades.
As an adult, I still take pride in most things having to do with Fabens. I was so excited to be able to rock my blue and gold to show my support for Fabens during their recent homecoming parade, but one creature killed my excitement.
I honestly do not even remember who sponsored the parade float that has now caused me and some of my fellow Fabenites to be traumatized.
All I know is someone managed to climb up on a parade float and place this create on top of a wildcat banner. I should remind you, the Fabens school mascot is a wildcat.
Is this a wildcat?
Is it even a cat? An old man trapped in a stuffed cat?
I have so many questions but the more that I look at it, the more I kind of love it. The face is a little terrifying but still loveable.
I am not trying to crap on the beautifully decorated float. I just really want to know where they bought this stuffed "wildcat."
I shared this photo on my personal Facebook page and my friends had some thoughts.
I think I am just going to have to create the legend of the new wildcat as a horror story.
SPOOKY GOOD: 2019 KLAQ Halloween Parade
For 2019, KLAQ's Halloween parade brought out Tony the Tiger to be the Grand Marshal. As for the Buzz Adams Morning Show, they dressed up and drove around as The Wizard of Oz but zombie style. Thank you to everyone who came out to the parade and make it a spooky good time.
WOW: The 11 Tallest Buildings In El Paso