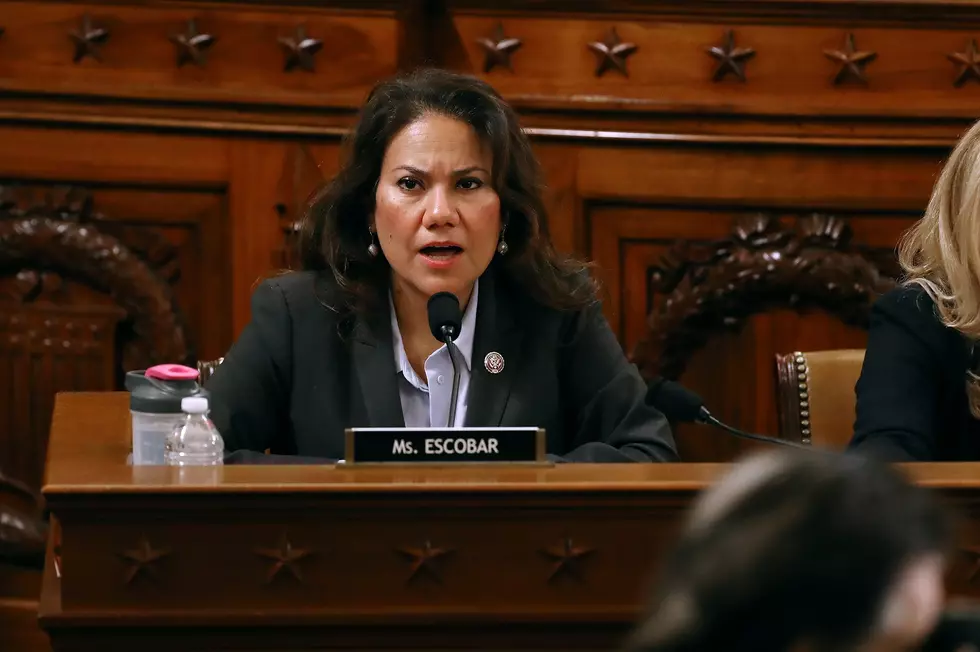 Veronica Escobar Tweets Video Of Chaotic Scene At The U.S. Capitol
Getty Images
Congresswoman Veronica Escobar just took to Twitter to share a video of her taking shelter after protesters flood the steps and surround the U.S Capitol building.
Trump protesters have breached police barricades, as a scary scene currently unfolds at the U.S. Capitol as demonstrators protest the certification vote of President-elect Joe Biden.
Authorities are requesting reinforcements; as hundreds of pro-Trump protesters push through barriers set up along the perimeter of the Capitol, facing off with officers in full riot gear.
Soon after demonstrators managed to get inside the building, the Capitol was locked down and staffers were evacuated from the House floor and told to shelter in place. Vice President Mike Pence was set to announce Joe Biden's victory when he was swiftly evacuated from the Capitol and taken to safety.
As the world watches the surreal images unfold on television and social media, Veronica Escobar tweeted out the chaos inside the Capitol:
"I'm currently sheltering in place. The Capitol building has been breached and both chambers are locked down.
This is the chaos and lawlessness @realDonaldTrump has created."
D.C. Mayor Muriel Bowser has issued a city-wide curfew beginning at 6 p.m tonight that extends until 6 a.m. Thursday morning.
KEEP READING: See changes enacted since George Floyd's death