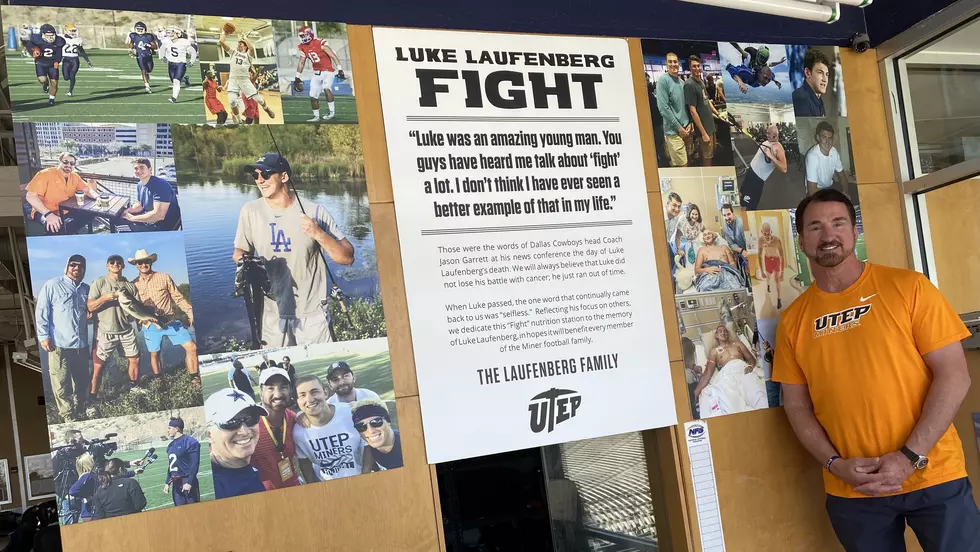 UTEP To Feature Nutrition Station in Memory of Luke Laufenberg
Babe Laufenberg.
Today is Luke Laufenberg's birthday. The former UTEP Miner tight end would have been 23 years old today, but sadly, we lost him on August 22nd, 2019 after a two-year fight with cancer. His father, Babe posted this touching tribute on Twitter earlier today.
Although I was aware of the Luke Laufenberg Fight Scholarship, Babe's post was the first I had heard of the Nutrition Station at the Larry K. Durham Center that will bear his son's name. Apparently when Luke was at Texas A&M, despite the school's ridiculous training table, it was the protein shakes that left the biggest impression on Luke. That is why his family is helping to raise money in order to see a similar shake bar get built for the UTEP football team at the LKD.
The Laufenberg family told me that it should be completed in time for the start of football workouts later this summer. However, you can still give a monetary donation in Luke's name to help support the new fuel station for the Miner players. Donations start at any amount and make sure that the Designation is the "Luke Laufenberg FIGHT Excellence Fund." It is a terrific cause for an individual that left a huge impression on the UTEP program in such a short period of time. The fact that the Laufenberg family is so supportive to UTEP is a testament to their impact while he was wearing a Miners uniform.