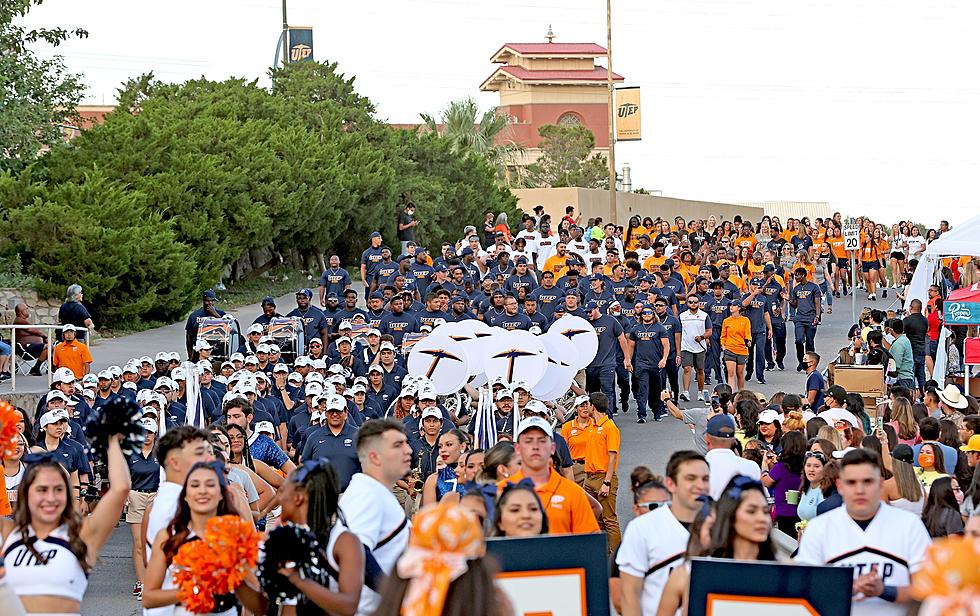 Worst College Football Team in America? Study Says Not UTEP, Not This Year
Ruben R Ramirez via UTEP Athletics Facebook
Yay, we're not #1! Not being the best isn't something you really want to embrace, but no longer being the best of the worst is worthy of a celebration, don't cha think?
For the first time in 5 years, El Paso college football fans weren't called out for sucking as much as the college football program they weren't supporting. That according to data extrapolated by WalletHub for their annual Best & Worst Cities for Football Fans rankings.
Enter your number to get our free mobile app
The personal finance website looked at the 245 largest cities and towns in America with at least one Division I college or professional football team and ranked them based on 21 metrics ranging from game attendance to fan engagement to number of wins over the last 3 seasons.
When all the numbers were crunched, analyzed, and compiled El Paso sports fans were not included in the bottom five "Least Engaged College Football Fans" category and the UTEP football program was not named one of the five "Worst Performing College Football Teams" for the first time since 2017.
This year, the "least engaged" fans live in New York, New York and the "worst performing team" is the Amherst Mammoths from Amherst, MA. The dubious honor of being the worst city in the country for football fans in 2022 goes to St. George, Utah.
El Paso's ranking by city size (300,000 + population) also improved in the 2022 study to #43 out of 46 cities. Some might argue that makes us the 4th worst large city for football fans in the country, but I'm trying to keep things positive. Picks Up!
UTEP Miners Who Have Won Super Bowl Rings